BTN.com LiveBIG Staff,

January 24, 2016

It?s a strange situation: Even as football has reached the height of its popularity, there are serious doubts about its future viability. And the main reason for that is the health problems caused over time by concussions, which often go undiagnosed after they occur.

[btn-post-package]This issue grabbed headlines in recent years with the untimely deaths of former professional players who believe they suffered cognitive and emotional problems later in life because of untreated injuries to their brains. (And a big-budget film, ?Concussion,? was just released that depicts the medical investigation into the issue.) Beyond the immediate issues that creates for the NFL, parents across the country are starting to wonder whether their kids should play football at all, fearing the grave long-term effects caused by concussions.

If the game is going to maintain interest of players and fans, it will have to address the diagnosis and treatment of this ailment. Fortunately, researchers at the Indiana University School of Optometry are developing ways to quickly assess the likelihood of a concussion.

In 2008, Nicholas Port and Steven A. Hitzeman of IU?s School of Optometry began exploring the relationship between concussions and eye movements. Interestingly, that wasn?t the central goal of their research: Port and Hitzeman initially wanted to determine if the speed of athletes? ocular motion had any effect on overall performance in their sport.

?When we started that experiment, we thought, ?Maybe we should study concussions and eye movements,?? Port said. ?We were in the right place in the right time.?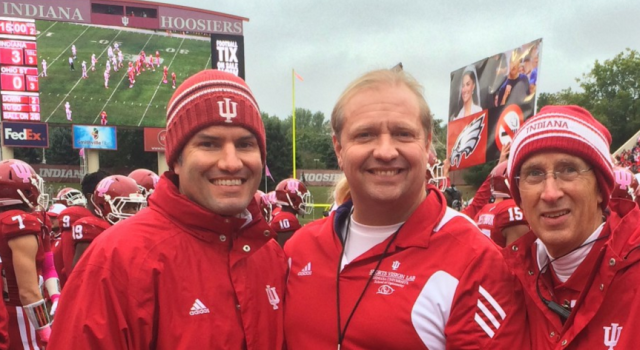 A couple of years into their project, stories started to appear in the media that suggested severe, untreated concussions were causing former professional football players to suffer a variety of mental problems and die well short of life expectancy. The public started paying attention to the issue and professional sports leagues and collegiate athletic conferences responded in several ways. (For its part, the Big Ten Conference created new protocols and led major research initiatives.)
That newfound interest in concussions certainly helped Hitzeman and Port?s efforts find support, but there were still a couple of issues that had to be addressed. The first was the size of the group being studied. While they had access to IU football players, the researchers weren?t examining anyone outside of that relatively small population.
Fortunately, Hitzeman and Port didn?t have to go far to find more test subjects. They expanded their study to Bloomington North and South high schools, as well as local club sports teams for area youth. Port was grateful for the buy-in he and his partner got from principals, coaches, parents and the young athletes themselves.
?I can only do the study at the youth level with a lot of support from a lot of different people,? he added.
The other problem with the research was the equipment. The machine they initially used to measure eye movements was unwieldy, required substantial time to set up and take down, and only worked in certain environments.
?Eye trackers don?t like sunlight, because you?re looking at infrared light,? Port explained. ?It would never work outdoors, and it would never work on the sidelines. It became clear that we needed our own eye tracker that was truly portable and could be used outside.?
Since such a device didn?t exist, Port and Hitzeman invented it. They created goggles that read athletes? ocular movements at the millisecond level. And the apparatus works outside, blocking out sunlight by going flush against the face of the wearer.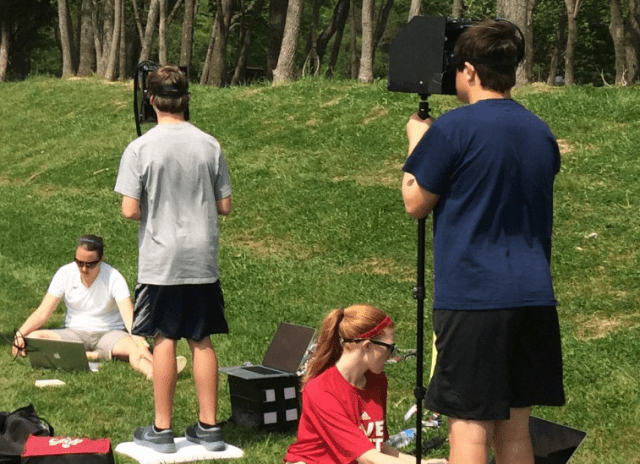 In the future, coaches, physical trainers and medical staff on the sidelines may be able to put those goggles on players who?ve taken an injury to the head. They?ll be able to measure their eye motion and compare it to their normal state, and determine that they?ve probably sustained a concussion and get treatment instead of going back into a game.
However, before that day comes, Port and Hitzeman will need to publish the results of their research, have that peer-reviewed and refine what works. Once that?s done, they can proceed to clinical trials and after that, hopefully, make this technology available to athletic programs across the country.
?We need to validate the study in the literature,? Port said. ?Then we can start to evaluate whether this can be used for diagnosis.?
By Brian Summerfield