BTN.com staff,

January 15, 2016

In the Zen tradition, there?s a saying that, ?In the beginner?s mind there are many possibilities, but in the expert?s mind there are few.?

University of Illinois professor Terri Weissman was reminded of the joys of working with beginners? minds last semester while teaching the freshman-level course, ?Documenting Inequality.? Though it?s her eighth year teaching at the university, she?s primarily taken on art history classes for upperclassmen or graduate students.

?It had been a long time since I had taught incoming freshmen, and it?s really different,? Weissman said. ?It got me back in touch with what I love about teaching: introducing students to new ideas.?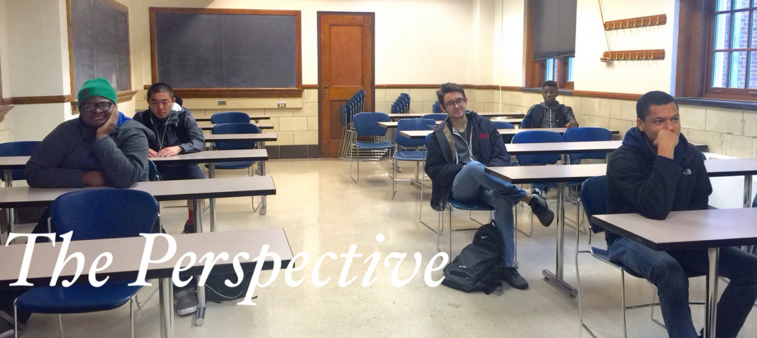 Students in the course read articles regarding inequality as well as coached in the process of documentary making. They are then asked to compose an audio or film piece on some form of inequality they have either witnessed or experienced firsthand.
?The class deals with a lot of wealth inequality and educational inequality, in part because those two areas seem to speak the most to the student body,? Weissman said. ?But you can?t talk about those two areas without talking about things like racial inequality. And then the idea is that those final projects emerge out of the students? own experiences.?
The course is part of The Grand Challenge Curriculum, a series of classes intended to tackle topics in sustainability, health and wellness and social inequality.
?This was a class I had been wanting to teach for years, but hadn?t had the opportunity in large part because of the structure of U of I,? Weissman said. ?Mostly there are big classes and there?s a certain curriculum that students need to take. But as The Grand Challenge learning initiative emerged, I was finally able to propose this class that had been on my mind for years.?
The students? 14 resulting video and audio works cover everything from transgender inequality in the workplace to bullying in high schools. Weissman said most of the students chose to work alone, but those who worked in groups benefited from the diversity in experience.
In the future, all students will work in groups on their final projects to capitalize on the differing points of view, she added. She pointed to her largest group, which was composed of five boys from different backgrounds, as her main example of the advantages of that approach.
?One of the groups did a documentary about themselves, primarily about their high school experiences,? Weissman said. ?In the group of five boys, there was a kid who had gone to a rural high school; a kid from Englewood [a neighborhood on Chicago?s South Side] who went to a charter school designed for African-American boys; a kid from New Trier, an exclusive and very wealthy suburb [north of Chicago]; and a kid who had gone to an upper-middle-class suburban high school.
?They were all from very diverse backgrounds. The kid from Englewood - it was amazing, he actually didn?t even know the extent of the privilege that a kid at New Trier had. And the kid from New Trier was really interesting because he was an African-American student, so his experience was atypical from that of an average New Trier student, I think. But they used their own experiences to create their documentary.?
Weissman was struck by the feeling of community and the true friendships that formed between the students, which she saw as a rarity in the average classroom.
[btn-post-package]?I was really touched by the amount that the students shared about their own lives,? she said. ?It reminded me about how powerful the classroom can be. The kind of community that was built was amazing. I think some of the students who came from underserved schools really valued the opportunity to talk about their experience and, I think, were surprised by the positive reaction, support and interest the students from more affluent areas had for them. It was a reminder of what college can really do - it?s about being exposed to different kinds of communities and cultures and belief systems.?
By Isabella Romano