BTN.com staff,

January 8, 2016

If someone asked you about the first thing that comes to mind when you think of inspirational art in Paris, your mind would probably turn to some grand, well-known example. The Mona Lisa, perhaps, or one of the many other paintings or sculptures in the Louvre. Or maybe you?d conjure up a mental image of an architectural masterpiece like the Eiffel Tower or Notre Dame Cathedral.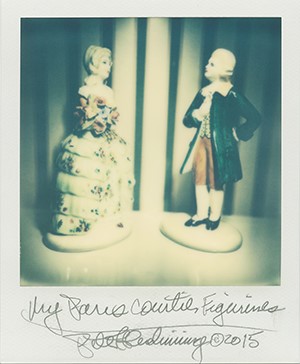 The last place you might think to look is among the trinkets and decorations in a regular Parisian apartment. But photographer and Michigan State professor Peter Glendinning did look there, and that?s a big part of what makes his art so special.
He was recently named one of the American Society of Media Photographers? (ASMP) Best of 2015, chiefly for his ?My Paris? photographic series. The honor is the culmination of his lifelong devotion to the craft - one that began with earning his photography merit badge in Boy Scouts as a kid.
Glendinning has been both a photographer and professor at MSU for practically his entire career. Not long after he left college, he took a position to teach photography in the university?s Department of Art, Art History, and Design more than 30 years ago. And he?s still there.
In addition to his work in East Lansing, Glendinning has taught a summer class in Paris for the past few years. Spending time in the City of Lights allowed him to create his highly regarded series of photos.
Interestingly, Glendinning didn?t arrive in Paris that first time with the distinct intention to create a new work of art. He wasn?t initially inspired to shoot those pictures because of the beauty of his new surroundings or immersion in a different culture. Rather, he found inspiration in the same place as so many artists before him: feelings of boredom and loneliness as he settled into his short-term residence in Paris.
?There was a vibrant life outside of the apartment,? he said. ?I was in this place where I felt comfortable, but very alone.?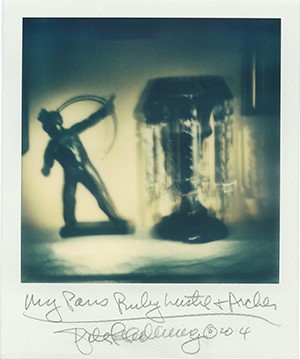 He began making videos at first as an artistic response to those feelings. While reviewing these clips, he noticed many little things displayed around the apartment that sparked memories for him - and, he guessed, the owner as well. He took pictures of those objects, which became the ?My Paris? series.
?I hope these pictures speak to the viewer as interpretations and symbols rather than documents,? Glendinning said. ?The images are of not only the apartment owner but myself as well, and it is in those things of his and of mine that the bond of overlapping experiences between us is hopefully revealed.?
Another unique aspect of these photos is that they weren?t taken with a cutting-edge digital camera with interchangeable lenses, but rather a vintage 1976 Polaroid SX-70. This camera allowed each image to have its own unique feel. With creative use of lighting and shadow, Glendinning captured a different color contrast every time.
The fact that his ?My Paris? series was recognized by ASMP means a great deal to Glendinning. Though he?d received photography awards before, this one comes from ?an organization that has been a real champion for professional photographers across the spectrum.
[btn-post-package]?They do so much to keep up professional standards and to protect the copyright of artists and photographers,? he explained. ?It is a great honor to receive an award from a group where I respect the photographers who are part of it.?
By Katie Goggin