BTN.com staff,

December 28, 2015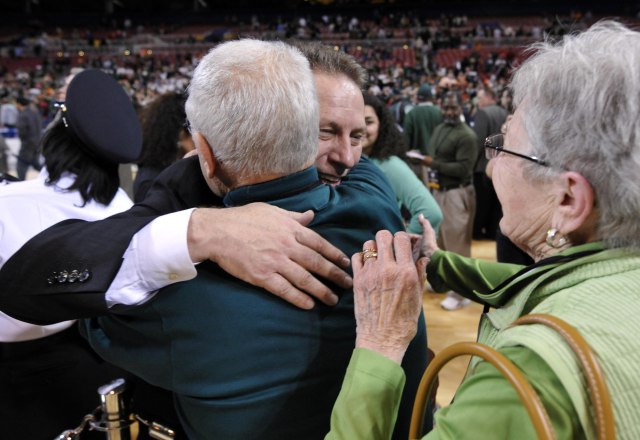 (AP) Carl Izzo, father of Michigan State basketball coach Tom Izzo, has died. He was 90.
Erickson-Rochon and Nash Funeral Homes of Iron Mountain, Michigan, confirmed Izzo died on Monday, adding that funeral arrangements are pending.
Carl Izzo worked at Tony Izzo & Sons, a business that repaired shoes, according to a 2008 story in The Grand Rapid Press. The business also installed carpets and awnings, according to the newspaper. Tony Izzo & Sons employed the future basketball coach from sixth grade through his sophomore year at Northern Michigan University.
Izzo and the perfect and top-ranked Spartans open Big Ten play at 9 p.m. ET Tuesday at Iowa. The game will be carried on BTN and BTN2Go.
Thoughts and prayers go out to Izzo and his family.
MSU confirms Tom Izzo's father, Carl, passed away today at age 90.

— Joe Rexrode (@joerexrode) December 29, 2015
Carl Izzo's funeral is tentatively scheduled for Sunday at Erickson-Rochon & Nash funeral home in Iron Mountain, time TBA.

— Joe Rexrode (@joerexrode) December 29, 2015