BTN.com staff,

November 10, 2015

And as November flies by, so too do our weekly installments of the Big Ten Animated GIF Tuesday posts. It seems like only – let's see, 1, 2, 3, 4, 5, 6, 7, 8 – nine weeks ago that we kicked this all off. And to think they said it wouldn't last.*

(* Nobody really said that.)

Please, take note: We're on Twitter, Facebook, YouTube, Vine, Instagram, and Snapchat (bigtennetwork). And we have links to available highlights below, too.

This week, we look at how sports grab our attention. The game is on? Almost nothing else matters, and that goes for players and fans. So here we simply call attention to those who deserve it and clearly enjoy it.

First, sorry bunny and shark at the Maryland game, but Halloween is so LAST week.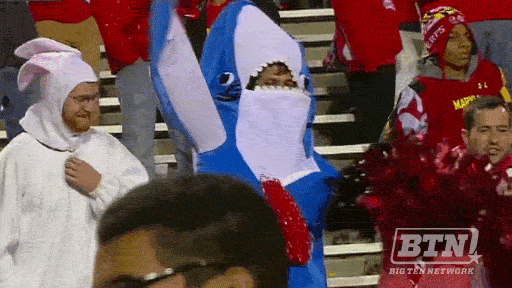 He's back! RESILIENCE, BIG FELLA!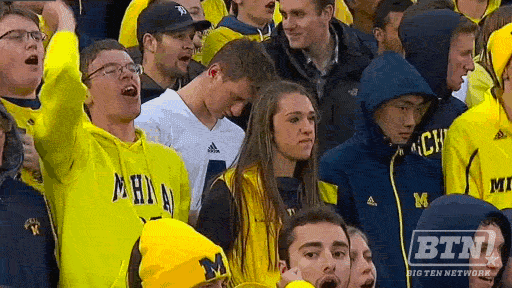 OK, you and your flair have our attention, amazing sideline dancing guy.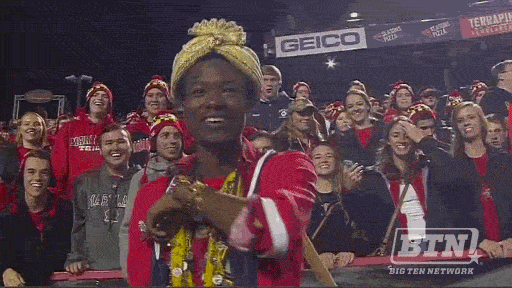 Keep your eye on the quarterback, guys. He's coming right at us aaaaaand he just went right over us.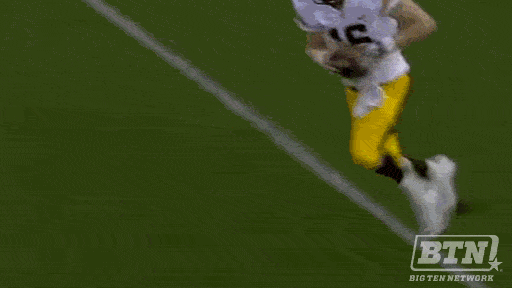 Oh, mascots. You always get our attention. We do love you so.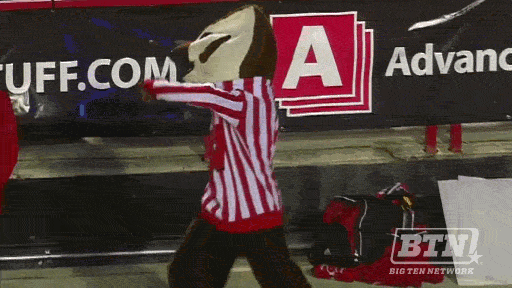 Yes, yes. You too.
Here's something that got just a little attention from fans on Saturday.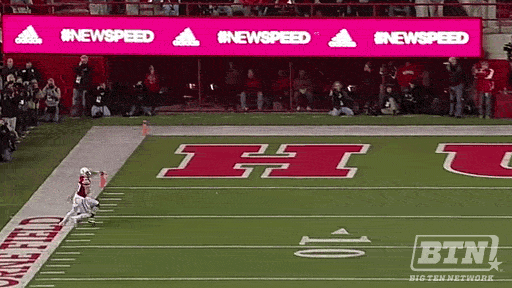 Let's review. A subtle way to get a teammate's attention: Helmet tap.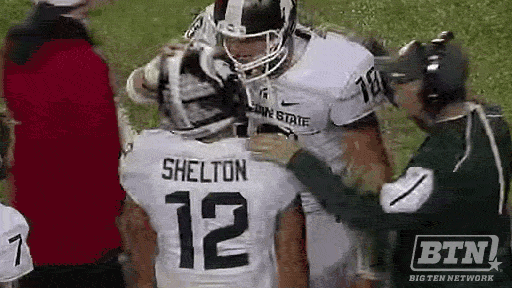 A sort-of-subtle way: Hand slap.
And a not-so-subtle way: SURPRISE HUG!