BTN.com staff,

October 19, 2015

The University of Iowa?s acclaimed Writers? Workshop is associated with some of the biggest names in modern literature. Philip Roth, John Cheever and Robert Penn Warren served as faculty members here. And Pulitzer Prize winner and legendary African-American author James Alan McPherson, who?s been part of the faculty for decades, is practically an Iowa City institution in his own right.

Beyond its role in helping up-and-coming American literary talent elevate their craft, the Writers? Workshop broke geographical and artistic boundaries with Iowa?s International Writing Program (IWP), a retreat for talented wordsmiths from around the world. What started out as an offshoot of the school?s original Writer?s Workshop is now approaching the half-century mark.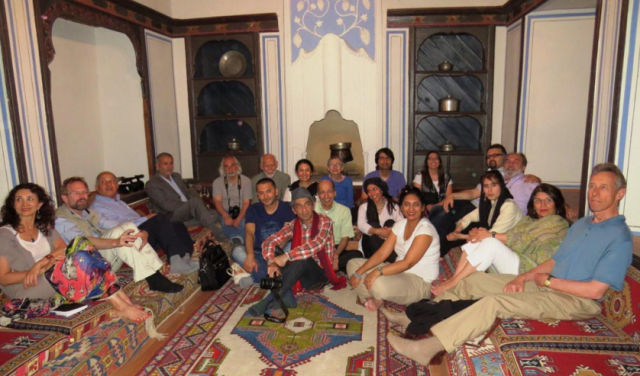 According to Hugh Ferrer, IWP?s associate director, the school has hosted more than 1,400 writers from 140-plus countries since the program launched in 1967. Early on, the program?s focus evolved along with the world?s socio-political climate, he said.
?It moved beyond an academic goal to an attempt to create a cultural exchange for writers when the world was at war with the Cold War,? Ferrer said. ?It was about bringing writers together from behind the Iron Curtain to a place where they could meet American Writers and intellectuals.?
But some things about the International Writing Program never seem to change.
?It was born - and continues to thrive as - a special place for artists, thinking writers and scholars to be on campus for an extended period of time to research, start new work, translate their work, network with one another, and learn about American arts and culture and world culture,? Ferrer explained.
This fall, the IWP welcomed 34 writers from 33 countries to participate in the 10-week residency. The program includes community outreach, class lecturing, public performances and appearances at literary festivals across the United States.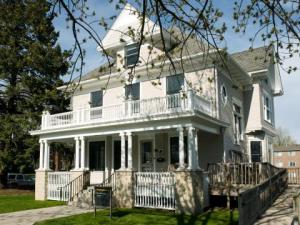 When they aren?t traveling, the visiting artists spend much of their time at the Shambaugh House, an old Victorian home on the school?s campus that serves as their official gathering space and program epicenter. And they?re all boarded at a local hotel.
?They live together in the same hotel and on the same floor, so they are really forced to encounter each other,? Ferrer said. ?We?ve created a melting pot not to create Americans, but to build bridges across the world. That way, someone from Japan and someone from Argentina can find common links and find out what they are working on the same thing, even though they are in two different places.?
One particularly compelling story at this year?s International Writing Program is that of visiting author Homeira Qaderi, a female native of Afghanistan. An author of six books, Qaderi penned works criticizing the Taliban regime?s cruel treatment of women.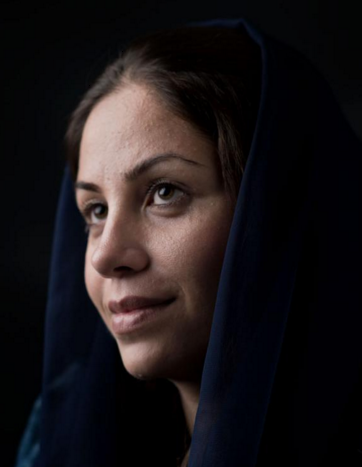 Qaderi, whose works include the highly praised ?Silver Kabul River Girl,? said she?s currently working on a series of letters detailing her life. This Friday, Oct. 23, she?s scheduled to appear at the Shambaugh House Reading Series with Guzal Begim of Uzbekistan.
?I have a lot of suffering in that country, not just [because of] the Taliban,? Qaderi said. ?I have always suffered this from men in my country, at home, office, everywhere ? I wanted to speak about the suffering of women.?
But Qaderi?s lifelong willingness to champion women?s rights in Afghanistan resulted in - among other things - death threats aimed at silencing her voice. In Iowa, Qaderi said she has found a place where her voice can be heard without fear of reprisal.
?I can say everything is a gift from God, the faculty and the collection of fiction and poetry writers,? said Qaderi, who was once expelled from a Ph.D. program at the University of Tehran in Iran due to the Taliban?s critical influence. She later earned a Ph.D. in Persian literature from Jawaharlal Nehru University in New Delhi, India.
Ferrer said Qaderi?s willingness to fight for social change through writing makes her an ideal artist to participate in the IWP.
[btn-post-package]?She does have something special going on with her,? Ferrer said. ?She is a very talented writer, but she is in a social and political matrix that demands far more of her. It?s a very challenging setting for her to be an artist, but it brings out something special about her. I would join those who would call her heroic.?
By Tony Moton