BTN.com staff,

October 8, 2015

One of the hardest things for children with autism to do is something most of us take for granted: clearly communicate thoughts and feelings. And Dr. Nimisha Muttiah, a speech pathologist, advocate, teacher and Penn State graduate, has traveled the world to give these kids the ability and confidence to express themselves.

Two events in Muttiah?s life set her on a course for helping these children. The first was a trip she took to her home country of Sri Lanka after earning her speech pathology degree in India. While there, she observed just how much work needed to be done to create a support system for children who have autism spectrum disorders (ASD).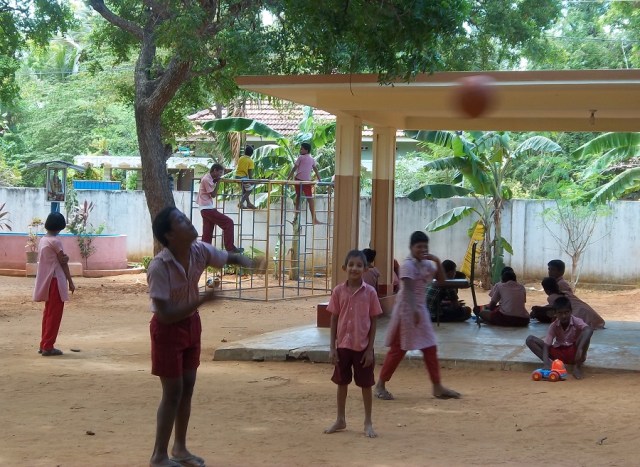 ?I saw how desperate parents were, looking for professionals and resources,? she said. ?That was eye-opening to me. In my heart, I knew [what I wanted to do].?
The second was attending Penn State for her doctorate in communication sciences and disorders, which Muttiah completed in May.
?It?s hard to sum up in words the influence it has had on me,? she said. ?I came into Penn State with not much knowledge, and after the program, I left with a head full of knowledge. It?s made a huge impact on my career and my work. It has changed how I view clinical work and taught me how to research.?
As part of her doctoral dissertation, Muttiah traveled back to Sri Lanka to train special education teachers there on methods for working with kids who have autism. In particular, she showed them ways to communicate better with those students using techniques that required very little in the way of technology or advanced equipment.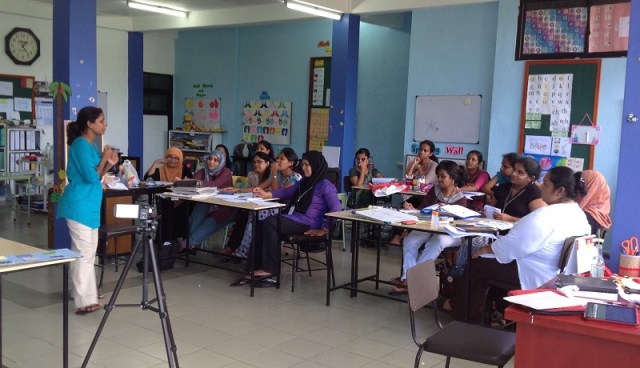 ?There were no iPads or computers because it?s not feasible,? she explained. ?I showed them how to draw pictures to provide the kids with a communication opportunity ? We draw pictures, cut out [pictures from] magazines and local papers. We read books by local authors.?
Muttiah said other approaches include asking them more questions and waiting longer for them to answer.
?Sometimes, the children just needed a little more time to respond,? she added. ?We have to provide them with some way to communicate.?
After graduation, Muttiah took a position at the Franciscan Hospital for Children in Boston in order to get fresh ideas for her speech-therapy work.
?Boston was the perfect fit for me,? she said. ?It?s great because there is a lot of collaboration with physical therapists, occupational therapists and music therapists. It?s very unique.?
These days, Muttiah is dedicating herself to gathering all the knowledge and experience she can to help children both in the United States and her native land. Her work will likely help thousands of children, many of whom she?ll never meet. Still, it?s the positive, personal interactions she?s had with her young patients that continue to inspire her and push her forward, such as a closed-off six-year-old boy she encountered in Sri Lanka.
[btn-post-package]?He?s been in and out of the hospital since he was born, and he didn?t have a way of communicating,? she said. ?I made a low-tech book that he was able to use to identify family members and himself. He really came to life. I?m glad I was able to give him a window to the world.?
By Meg Sullivan