BTN.com staff,

September 29, 2015
Here we go, Big Ten Animated GIF Tuesday. To review: We collect our favorite animated moments from the past football weekend and conveniently display them in one spot. This week we look at Week 4, which comes after Week 1 and Week 2 and Week 3, but before Week 5. Week 5 is next week. Unless you have a time machine, in which case, "No spoilers!"
Once again, BTN is on Twitter, Facebook and YouTube with in-game highlights all season long. And we're on Vine and Instagram, too. And Snapchat (bigtennetwork). We are not on MySpace.
Here are links to collections of available highlights on Twitter.
This week, we bring our exclusive look at fall fashion around the Big Ten. Whether you're a fan or a player or a coach or a mascot, you have game day attire and you want to look your very best. Let's take a look a few fall fashion tips.
In this season: Fake fur.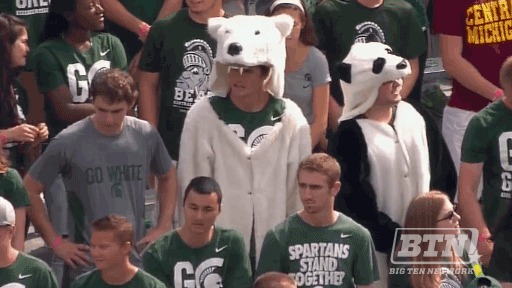 Out: Shredded fake fur.
There's an an old saying and we're sure you've heard it before: Never wear white after Labor Day unless your Mark Dantonio, who can wear whatever color he wants. Nothing to see here, move along.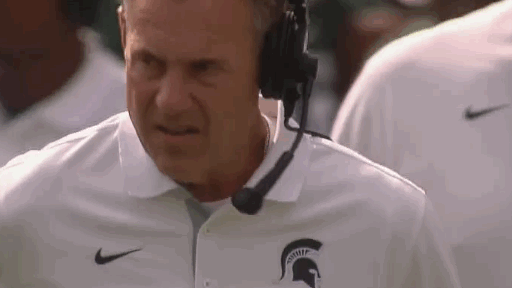 This is how you wear sunglasses at a football game. Thank you, Derek Jeter.
This is also acceptable. And cool.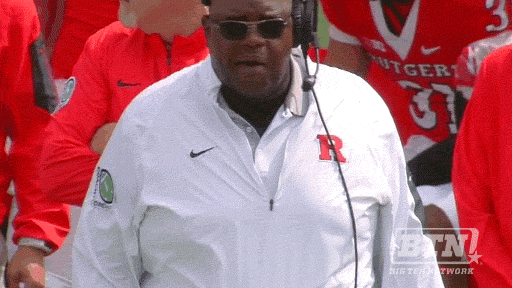 OK, alright, you can wear them like that, too.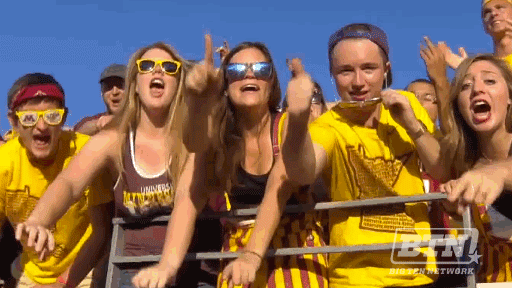 How to look good wearing a football helmet on the sideline.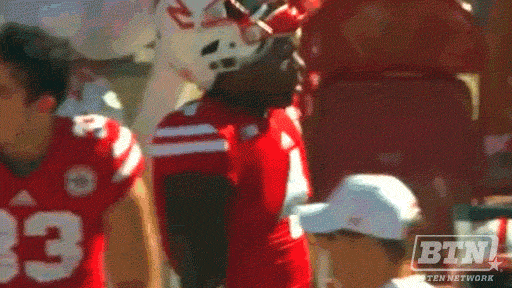 How to look fantastic wearing a football helmet on the field.
How to compliment someone for looking so fantastic while wearing their football helmet on the field.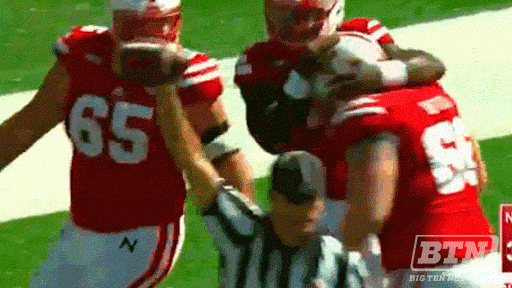 Classic look: Telletubbies. I see Tinky-Winky, Dipsy, Laa Laa and Po. But the giraffe is just over the top.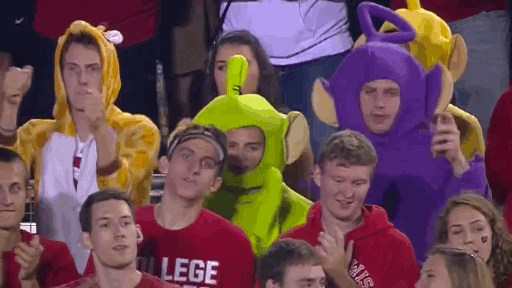 We get asked about this quite a bit, so a quick word about capes. Some can really pull it off with a certain joie de vivre.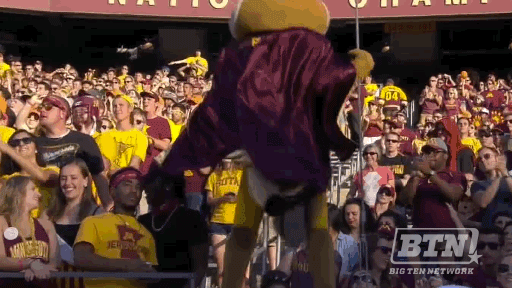 But don't over do it. Have your cape tailored to length. Otherwise it becomes a real distraction.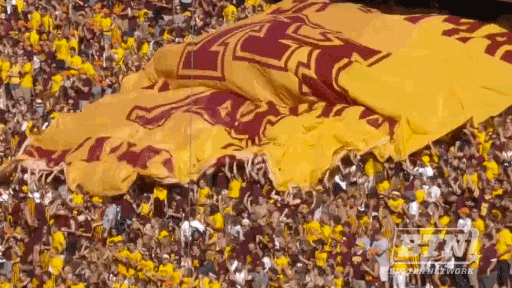 This happens. Maybe it's happened to you. You show up at a big event and you're not the only one wearing that outfit. Don't get upset.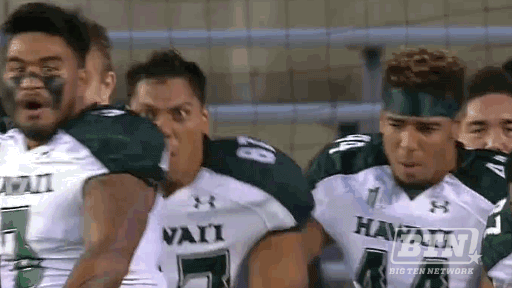 Embrace it. Take it as a compliment. Turn a minus into a plus.
It's autumn. Gloves are in season, and in the right accent color they can really pop. Red on white….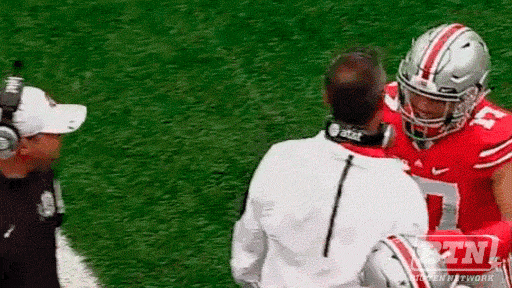 White on black…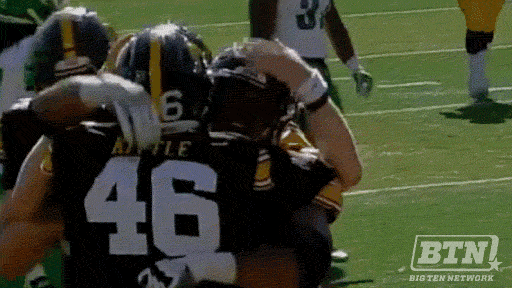 And, of course, they're functional, too.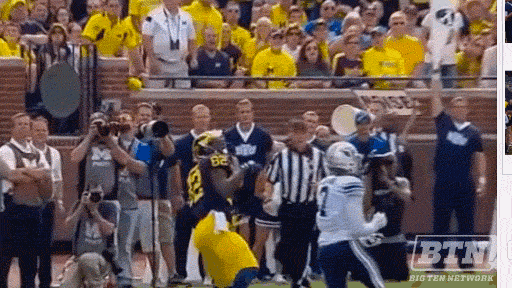 As far as fashion gifts go, if someone gives you something and it's not what you wanted, you can always return it.