BTN.com staff,

September 22, 2015

It's Big Ten Animated GIF Tuesday once again. We'd call it B.T.A.G.T. but no one would know what that means, and pronouncing it could be harmful. If you're new around here, look back at our work from Week 1 and Week 2. It didn't win one single Emmy but we don't do this for trophies. We do it for the kids.

This is where we also remind you that BTN is on Twitter, Facebook and YouTube with in-game highlights all season long. And we love to play on Vine and Instagram, too. And Snapchat (bigtennetwork).

Here are links to collections of available highlights on Twitter.

So this past weekend we noticed how everyone enjoys a Big Ten football Saturday a little differently. For example, this is one game face.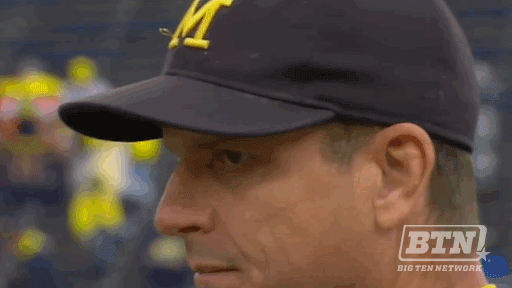 Then this would be another.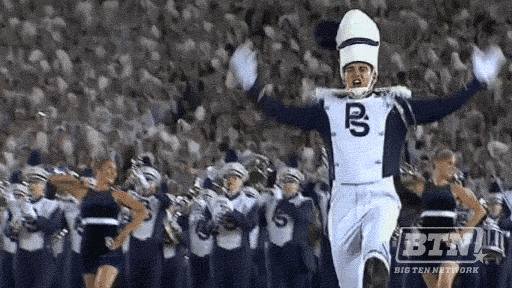 And during games, here's how some players celebrate.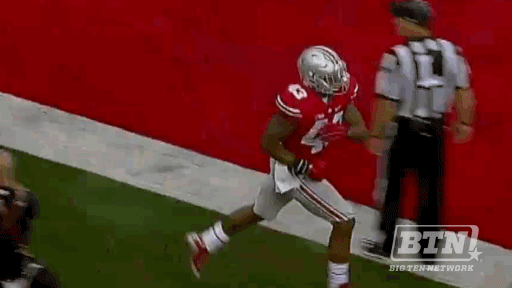 And here's how some coaches celebrate.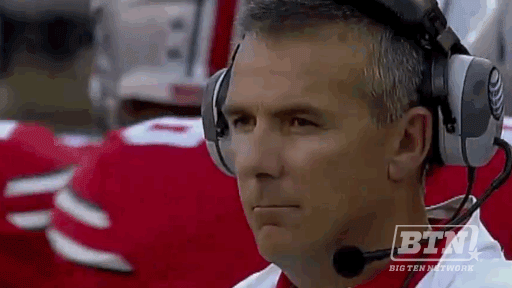 Again, to review: Player.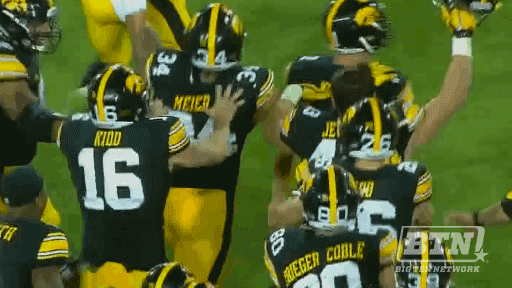 Coach.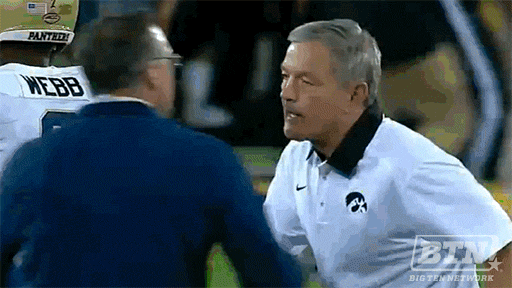 So help us out. This rather gallant face-to-the-elbow move. Is this a thing now? Nobody told us.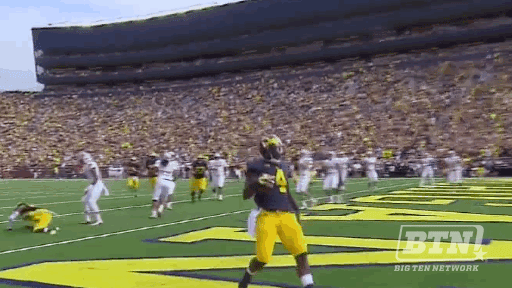 Right, very well then. We see it is now indeed officially a thing. Carry on.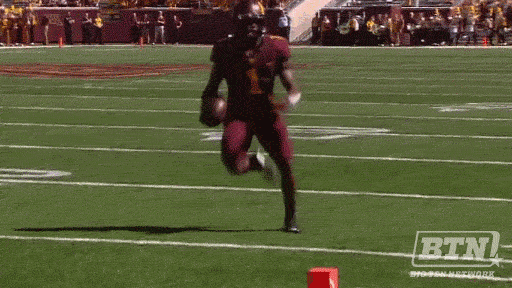 Let's continue the theme: Big Ten football on Saturdays is like one great big party. Could be a wedding, could be a birthday, could be a barbecue. It doesn't matter. Either way, everybody shows up dressed for the occasion.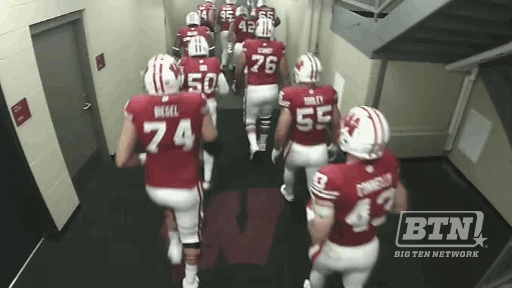 Like any good party, one person starts dancing.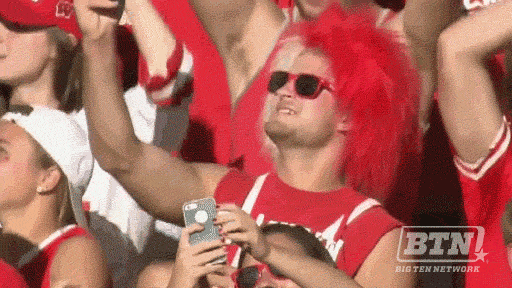 Then his friends start dancing.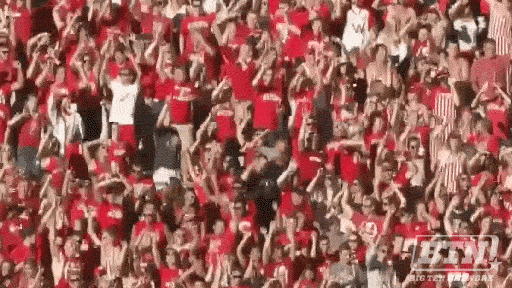 Then everybody is dancing.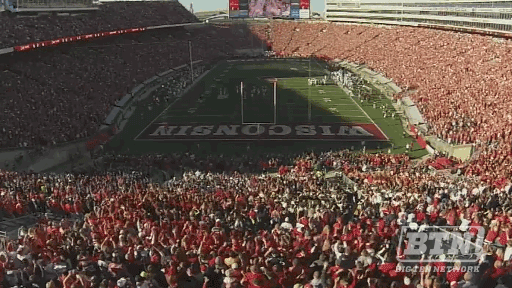 OK, maybe not everybody.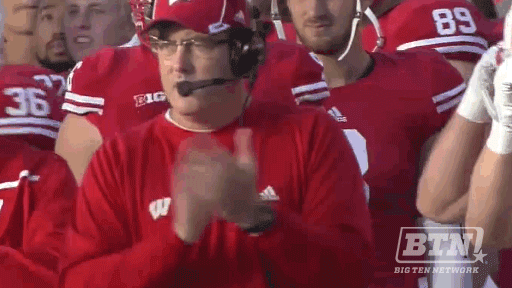 And every party has that one person. You know that person. You've seen that person. Maybe you've been that person. And that's fine – it's a party. We need that person.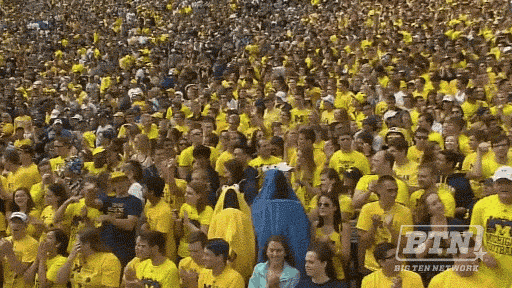 Then near the end of the party, somebody puts on a slow song, which becomes a shared moment. It says, "I don't know you but we met tonight and now I want to sing loudly with you."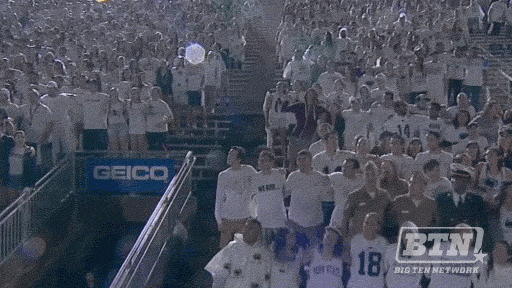 Maybe try out new moves.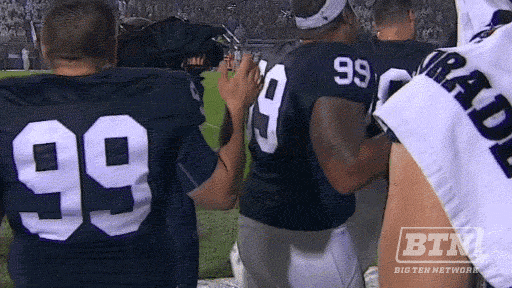 Just sit back and let the music take you wherever it will go.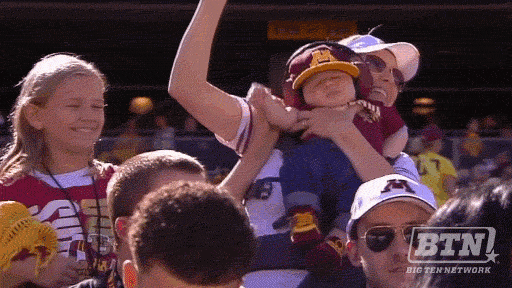 And as we all leave the party, we agree that it was so much fun that we'll do it again next week. Need directions to Week 4? This gentlemen can help.