BTN.com staff,

September 15, 2015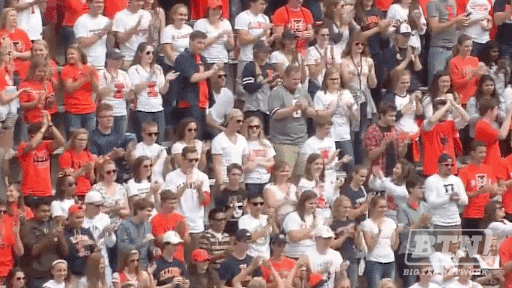 It's Big Ten Animated GIF Tuesday, and yes, we just came up with that name. This is when we post a roundup of our favorite GIFs from the weekend. So far, most have been football but we promise to dig up some other sports throughout the season.
Download them, share them, stare at them all day. It's your call. Got one that we missed? Submit in the comments below or send it to us on Twitter @BigTenNetwork. And remember that BTN is on Twitter, Facebook and YouTube with in-game highlights all season long.
Here are links to collections of available highlights on Twitter.
OK, let's get to the good stuff. The theme for today's sessions is "exercise." Not up for it? Oh come on, get psyched. Maybe this will help: High five!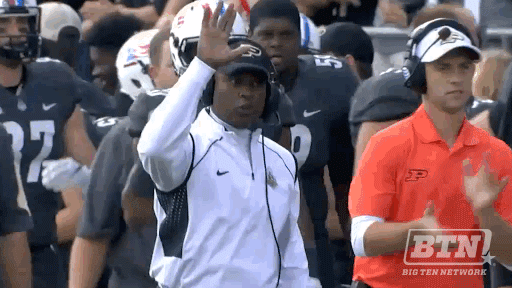 Before we start, we want to let everyone know we do offer knight classes. That's … knight classes.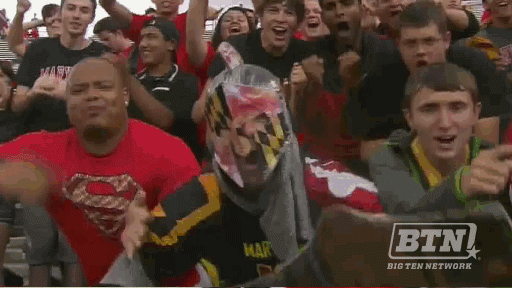 First off, Michigan's Jim Harbaugh wants you to work the arms. Let's go.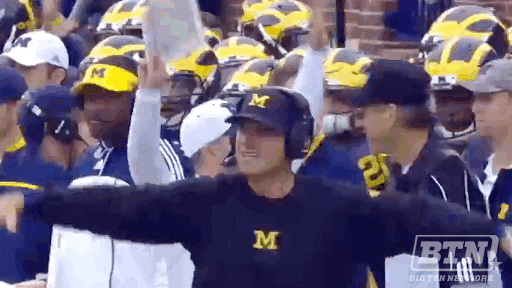 That's good. We've seen better, but that's pretty good.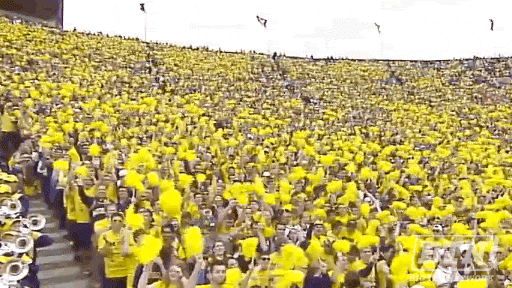 Now Ohio State's Brutus asks you to work the heart and partake in a little cardio. Not our favorite part …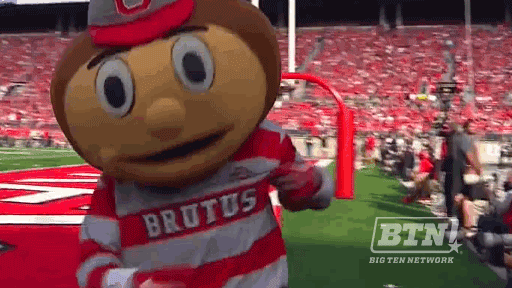 But this fan is on board. #motivated.
Looking for spin class? Sign up in the lobby, first session starts now.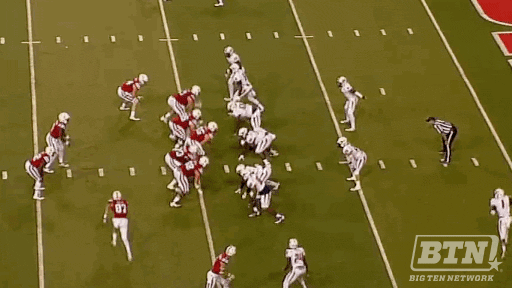 Good news! Response was so overwhelming that we opened another session.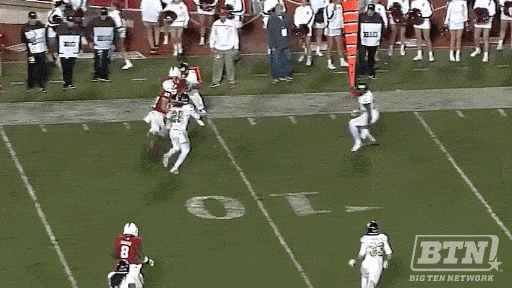 Now let's work the legs and get jumping. This a fine effort …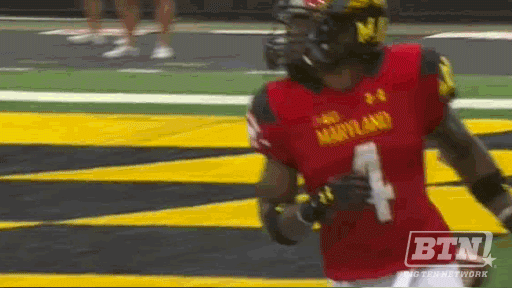 But this one shows better form.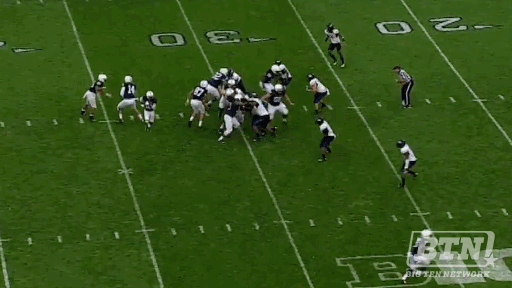 Feel the burn? Raise your hand if you're done.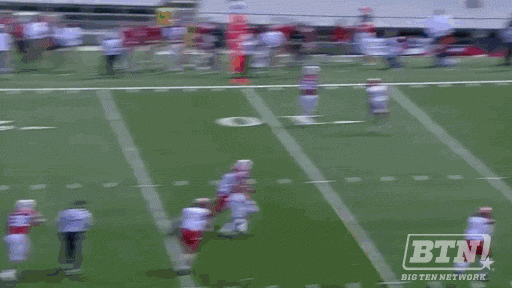 Great. Now smile and pose for a picture. You've earned it.