BTN.com staff,

September 8, 2015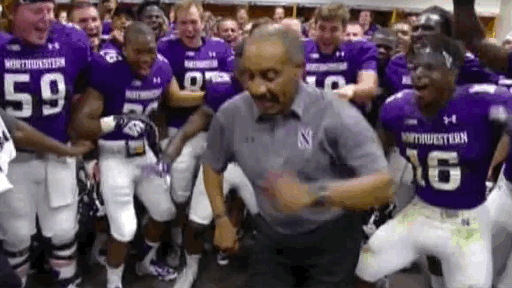 Each Tuesday we'll be posting a roundup of the best animated Big Ten football GIFs from the weekend. Enjoy!
And remember that BTN is on Twitter, Facebook and YouTube with in-game highlights all season long.
Here are links to collections of available highlights on Twitter.
Did you see Northwestern assistant coach Jerry Brown breaking out the moves? Fun fact: This GIF provides enough energy to power one U.S. household for seven straight days.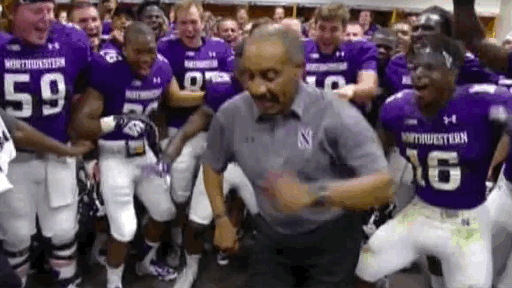 You thought they played football in any kind of weather. Then you see the weather Illinois had last Friday night before the season opener and you realize, no, that's fine, we'll just push this game to Saturday afternoon.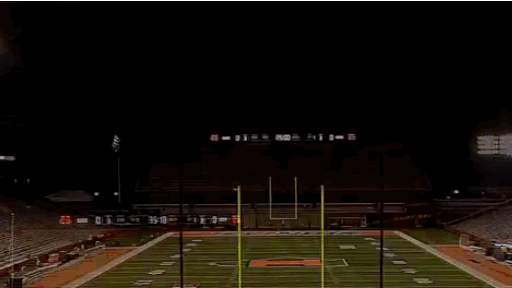 When the Huskers lost the game on a heart-breaking last-second TD catch …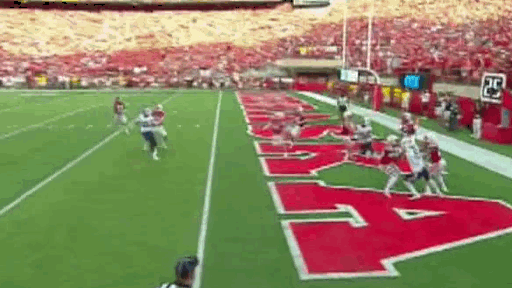 all Nebraska fans felt like this.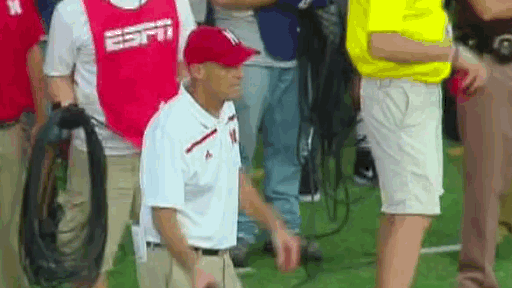 Rutgers WR Leonte Carroo had three catches for 129 yards.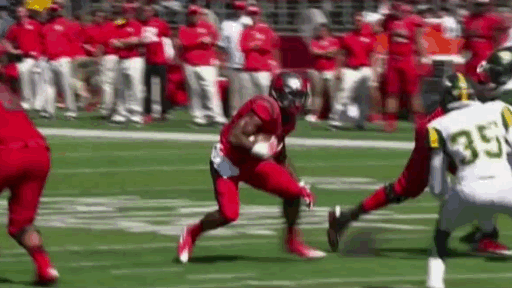 All three catches were TDs. Not a bad average right there.
Maryland cornerback William Likely broke a Big Ten record racking up 233 punt return yards in one game. The previous record was held by Iowa?s Nile Kinnick in 1939.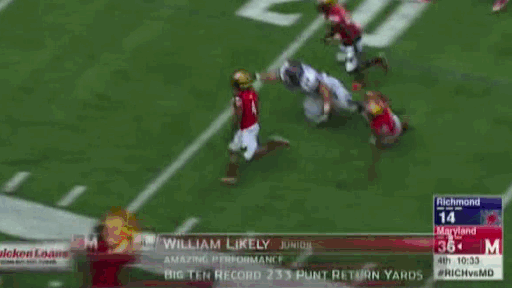 That explains the smile.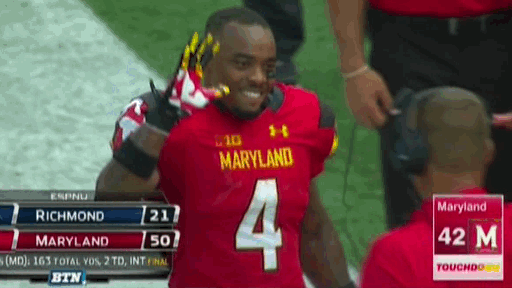 ***