BTN.com LiveBIG Staff,

September 4, 2015

Michigan State University launched its Spartan Selfies app a few months ago, allowing students, alumni, and faculty and staff to share photos of themselves with the crest of their mascot?s helmet above their heads to demonstrate school pride. But they?ve demonstrated something else with their #SpartanSelfies - the culture of service and innovation at Michigan State.

We?ve compiled a handful of photos below that capture both Spartan spirit and living ?B1G.? Enjoy!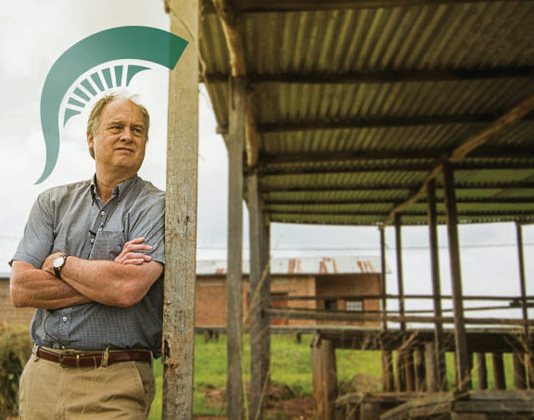 Dan Clay is a Michigan State professor and director of the university?s global programs in sustainable agri-foods systems. In that role, he?s done field work in places ranging from Rwanda to Thailand to make farming practices more efficient and sustainable in the developing world. Read about some of the projects Clay has contributed to, and watch a video on related work being done by his MSU colleague Jim Kelly.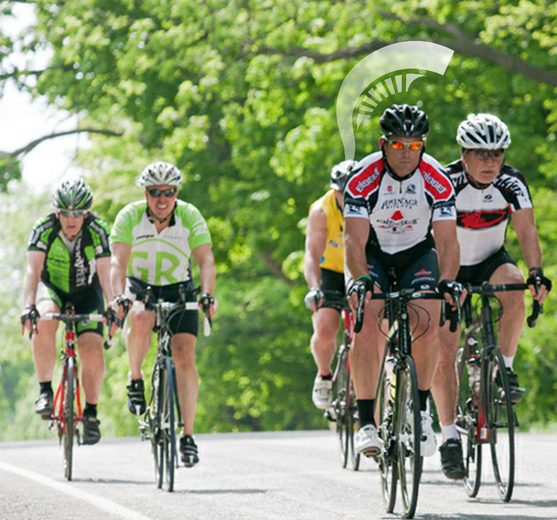 Cyclists get in gear for a good cause. They were part of a group of more than 1,500 who came out to participate in Michigan State?s annual Gran Fondo bike ride, which included routes across Western Michigan of varying length and difficulty, all in support of awareness, research and prevention efforts for skin cancer sufferers. Learn more.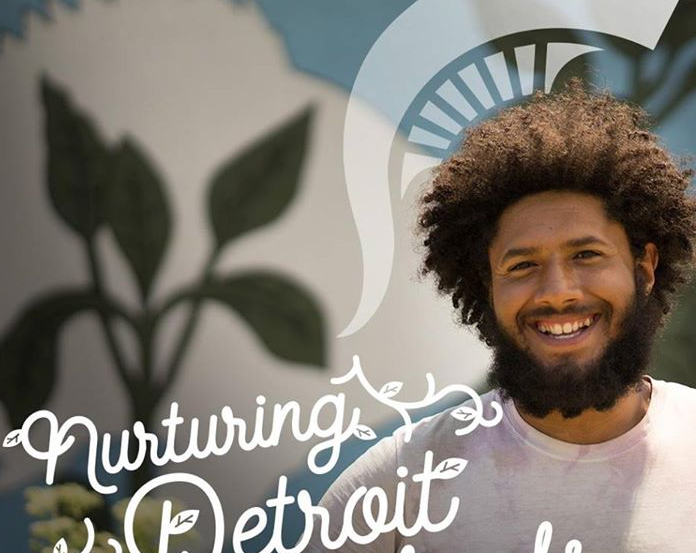 Recent grad Anthony Hatinger (?13, religious studies and horticulture) is applying his unique academic background to revitalization efforts in a Detroit neighborhood. Watch this video to learn more.
Michigan State alum and poet Will Langford captured the Spartan spirit in the way he knew best: with a spoken-word opus. See Langford?s tribute to his alma mater.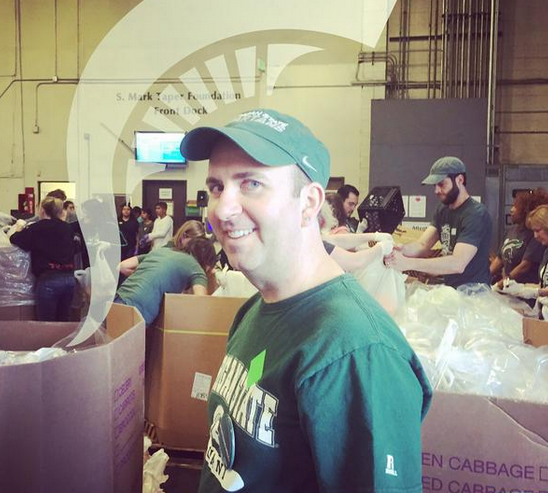 Social entrepreneur and corporate executive Geoffrey Koboldt, who runs online communications for the MSU Los Angeles alumni chapter, helps put together food packages for the hungry. As part of MSU?s 2015 SPARTANS WILL. POWER Global Day of Service, Koboldt and his fellow alums contributed more than 26,000 pounds of food to the LA Food Bank.
Got a Spartan Selfie that demonstrates MSU?s commitment to innovation, service and creativity? Send it to us, and we might publish it on LiveBIG?s social media accounts!
[btn-post-package]