Brent Yarina, BTN.com Senior Editor,

August 28, 2015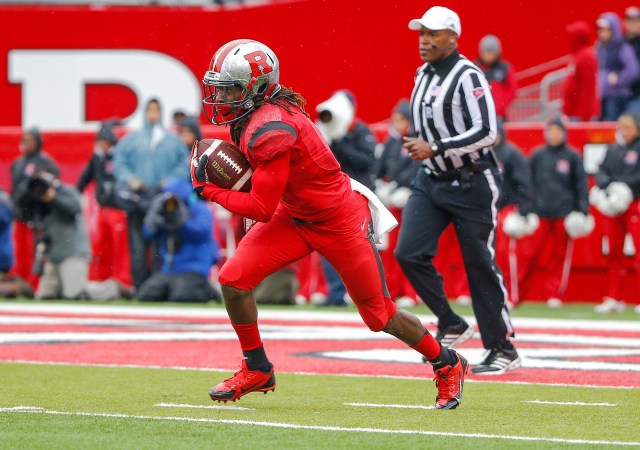 Janarion Grant draws a lot of attention on every Rutgers kickoff return.
Chances are, there will be even more eyes on the Scarlet Knights' electric return man – and the entire return team – in the season opener Sept. 5 vs. Norfolk State.
That's because Autoland of Springfield, New Jersey, will hand out a total of $100,000 to 100 students if the team returns its first kickoff for a touchdown.
According to a ScarletKnights.com release, every Rutgers student who sits in the student section will be entered in the contest to win $1,000 (click here for complete rules, and here for more information on student tickets).
For what it's worth, the last time the Scarlet Knights returned the season's first kick for a touchdown was in 2013 at Fresno State, when, you guessed it, Grant ran back 100 yards on his first collegiate touch.