BTN.com staff,

August 16, 2015

Around this time of year, students, alumni and fans of Big Ten college football teams are abuzz about the top 25 rankings. On campuses, in online forums and at sports bars across the country, people are talking about how many teams the conference has in the respective preseason polls, who?s underrated and overrated, and their predictions for bowl season and the second-ever college football playoff.

But with all due respect to the AP and Coaches polls, there?s another ?top 25? ranking that?s much more clear-cut, and one in which ?impact on the field? takes on an entirely different meaning.

We?re referring to the annual ranking undergraduate alumni volunteers for the Peace Corps. Founded in 1961 by an executive order from President John F. Kennedy, the organization currently has nearly 7,000 Americans doing service work areas such as health, education, agriculture and the environment in 64 countries around the world.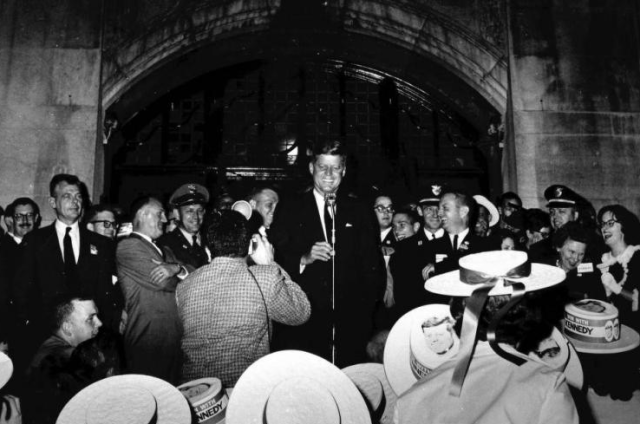 The numbers of 2014 Peace Corps volunteers by alma mater were released earlier this year, and looking over the list, it?s pretty clear the Big Ten has braggin? rights. Among large colleges and universities (defined as institutions with 15,000 or more undergraduates at any given time), four of the top 10 and eight of the top 25 were Big Ten schools. They placed as follows:
2. University of Wisconsin (69 undergraduate alumni volunteers)
4. The Ohio State University (64)
5. University of Minnesota (63)
8. University of Michigan (51; tied with Colorado State University)
18. University of Maryland (38; tied with the University of California-Santa Barbara)
20. University of Illinois and Indiana University (tied at 36)
23. Michigan State University (32)
[btn-post-package]Wisconsin was No. 1 in Peace Corps volunteers in last year?s ranking, but was overtaken by the University of Washington (72) on this year?s list. Additionally, Northwestern University placed 19th among medium-sized institutions (those with 5,000-15,000 undergraduates). With 14 volunteers in 2014, the Wildcats tied Northern Michigan University and Washington University in St. Louis.
Kudos to the Big Ten for being so well-represented in one of the most prestigious service organizations in the world.