BTN.com staff, BTN.com staff,

August 14, 2015

Big Ten quarterbacks Connor Cook and J.T Barrett get more than their share of attention. Ditto defensive ends Shilique Calhoun and Joey Bosa.

[ MORE: Top non-conference game | Top under-the-radar game | East must-see game | West must-see game ]

But how about the talented players who, for whatever reason, don't seem to garner as many headlines or accolades?

Yes, we're talking about the most underrated players – almost always a popular topic.

See BTN.com's Tom Dienhart, Sean Merriman and Brent Yarina's picks for the Big Ten East's most underrated player below.
Tom Dienhart: Dan Feeney, OG, Indiana. This guy is one of the Big Ten?s top blockers, an intense competitor who plays with a relentless defensive mentality, and he is a player that we'd hear a lot more about if he played at another school.
***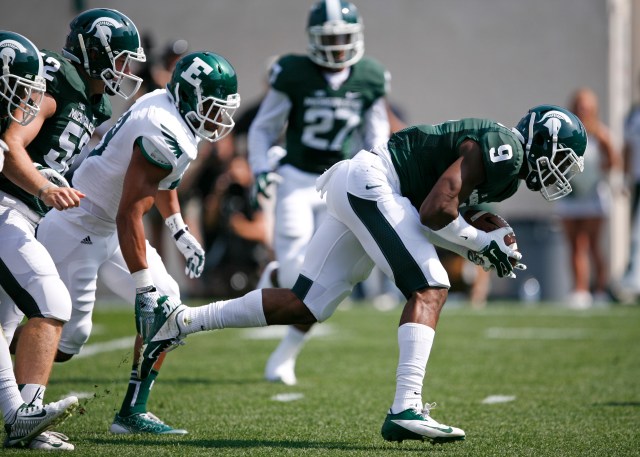 Sean Merriman: Montae Nicholson, S, Michigan State. If the ?No Fly Zone? is going to remain intact this season in East Lansing, Nicholson is going to be a big reason why. He?s the most talented player in the Spartans? secondary, a group that has featured back-to-back first round NFL Draft picks. He should be the next in line. He?s that talented, but you wouldn?t know it due to the lack of preseason hype surrounding his name.
***
Brent Yarina: Josiah Price, TE, Michigan State. It's all about Connor Cook and the line when people discuss the Michigan State offense, and rightfully so. Don't forget about Price, though. Fresh off a 26/374/6 season, the tight end should play a larger role in the passing game and be one of the best at his position this fall.