BTN.com staff,

August 7, 2015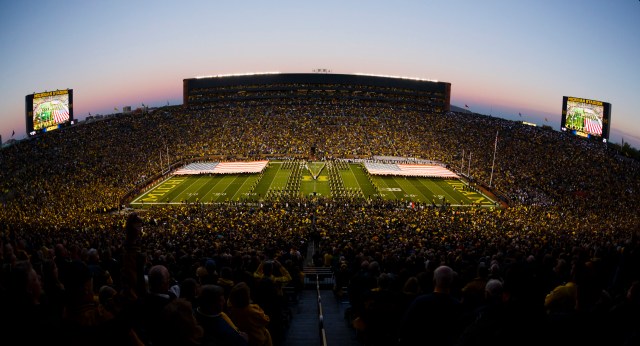 Michigan Stadium is reducing its seating capacity in 2015, however it will remain the nation's largest stadium.
The athletic department announced Friday morning that the Big House's new official capacity is 107,601, a decrease of 2,000. Penn State's Beaver Stadium is the second-largest stadium with a capacity of 106,572.
The iconic 88-year-old venue lowered seating capacity in an effort to increase its accessibility and configuration adjustments for major non-football events. ADA accessibility will be the biggest changes fans notice, as seats were eliminated to widen aisles and install hand railings around the entire bowl, with the exception of the student seating section.
Michigan Stadium seated 84,401 when it opened in 1927.
The Wolverines open the 2015 home schedule at noon ET Saturday, Sept. 12 vs. Oregon State.
Read full mgoblue.com release.