BTN.com staff, BTN.com staff,

August 1, 2015

It was all about the running backs in the Big Ten last season.

[ MORE: Sacks leader? | Interceptions leader? ]

The conference boasted the nation's top crop of backs, and three of them finished atop the Big Ten scoring list, paced by Heisman runner-up Melvin Gordon's 192 points.

With the Gordons of the world playing on Sundays this fall, who will be the Big Ten's next scoring champion?

See our BTN.com team's picks below:

SCORING
2014 leader: Melvin Gordon, RB, Wisconsin – 192 points
2015 returning leader: Sean Nuernberger, K, Ohio State – 128 points

How did we do last year? None of us picked Gordon.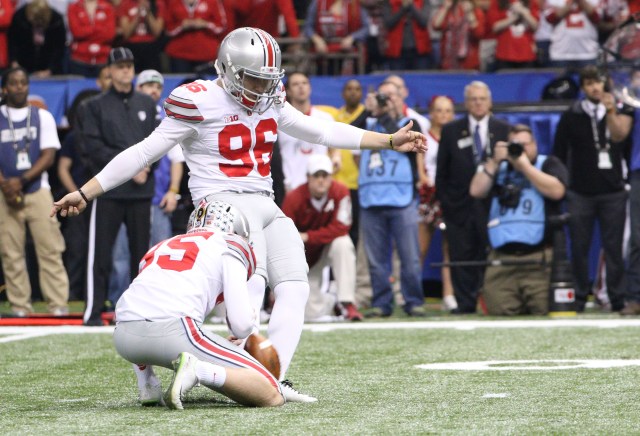 Tom Dienhart: Sean Nuernberger, K, Ohio State. The Buckeyes are going to have a prolific offense again in 2015. And that means the kicker is going to kick a lot of extra points and field goals. A season ago, Nuernberger booted 89 extra points and 13 field goals, totaling 128 points.
***
Sean Merriman: Ezekiel Elliott, RB, Ohio State. The Buckeyes have arguably the top offense in the country, and Elliott is the guy who will get the ball the most. He?s the Big Ten?s leading returning rusher and scored 18 rushing touchdowns in 2014. Don?t be surprised if this guy tops 2,000 rushing yards and 20 TDs this season. He?s that good.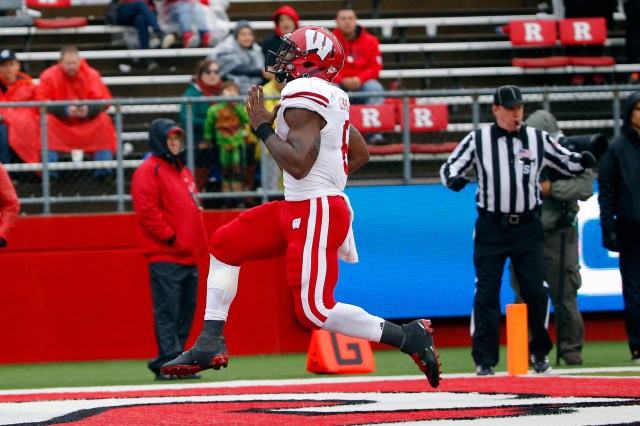 Brent Yarina: Corey Clement, RB, Wisconsin. This just in: Wisconsin backs score a lot of touchdowns; in fact, the Badgers' new No. 1 visited the end zone 11 times (66 points) on just 161 touches last season. With Melvin Gordon and his 32 touchdowns now in the NFL, Clement is certain to make a lot of visits to the end zone.