BTN.com staff,

July 29, 2015

One of the tougher stats to predict every season is interceptions.

[ MORE: Sacks leader? | Get all of our preseason coverage ]

Consider this: Former Michigan CB Blake Countess followed up his 2013-leading six-interception campaign with zero picks last season.

Or this: Darqueze Dennard, a first-round pick in 2014, finished two off the pace in his final season, and Trae Waynes, a first-round pick in 2015, finished three off the pace last season.

Who will lead the Big Ten in interceptions this fall?

See what our BTN.com team says below:

INTERCEPTIONS
2014 leader: William Likely, CB, Maryland & Ohio State S Vonn Bell – 6
2015 returning leader: William Likely, CB, Maryland & Ohio State S Vonn Bell – 6

How did we do last year? Unfortunately, none of us got it right.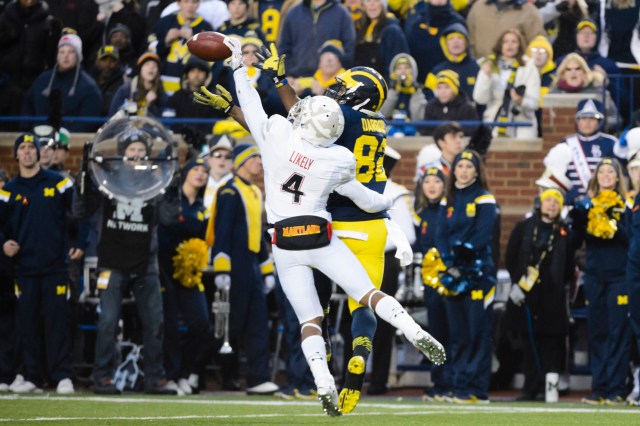 Tom Dienhart: William Likely, CB, Maryland. There are no better cornerbacks than Maryland's diminutive talent. He, along with Ohio State's Vonn Bell, paced the Big Ten with six interceptions last year, two of which he ran back for touchdowns. He'll do it again in 2015.
***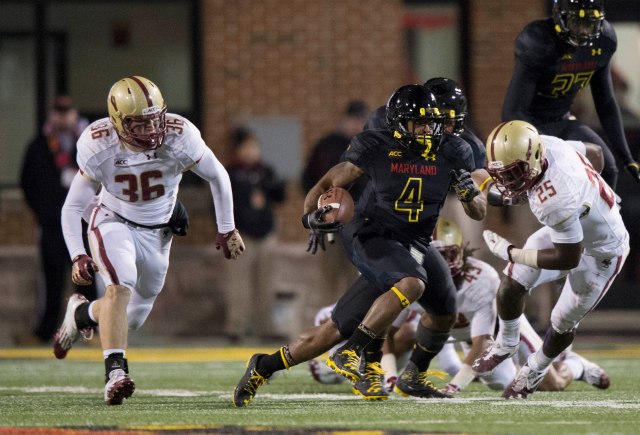 Sean Merriman: William Likely, CB, Maryland. This guy is the definition of a ?ball hawk.? Likely tied for the Big Ten-lead with six interceptions last season, two of which were returned for touchdowns. What makes his stats even more impressive is the fact that he is only 5-7, 175 pounds.
***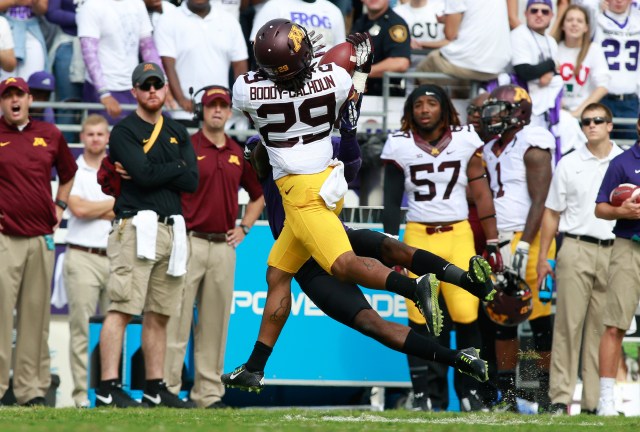 Brent Yarina: Briean Boddy-Calhoun, CB, Minnesota. Interceptions often come down to opportunities, the QB throwing in your direction. Boddy-Calhoun is a playmaker who lines up in a talented secondary, meaning QBs won't be able to ignore his side, and he'll have plenty of chances to improve upon his five picks in 2014.