BTN.com staff,

July 24, 2015

It's almost time for BTN's annual Big 10K race in Chicago, and once again you can watch thousands of runners cross the finish line live on Saturday morning. Here's the link to the live camera page on BTN2Go.com.

Details of the Chicago race course for the 10K and 5K are here, but it all starts on the Soldier Field/Museum Campus in front of the BTN Big 10K Fan Fest. The BTN2Go camera will go live at approximately 8 a.m. ET and run through approximately 10:30 a.m. ET. If you want to watch live on your mobile device, make sure you have our free BTN2Go app.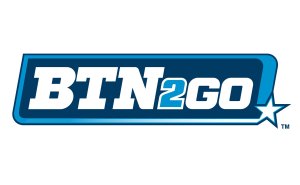 BTN2Go is a live 24/7 multi-platform extension of BTN where fans can watch the network live via the internet, mobile phone or tablet. This includes special events like the BTN Big 10K finish line as well as live game telecasts and on-demand access to other shows. Get BTN2Go for iPhone and iPad via the iTunes store and for Android phones via the Google store.