BTN.com staff, BTN.com staff,

July 20, 2015

Few college graduates go on to design the alumni center for their alma mater. But that?s just one of many things that makes Maryland alumnus Hugh Newell Jacobsen unique.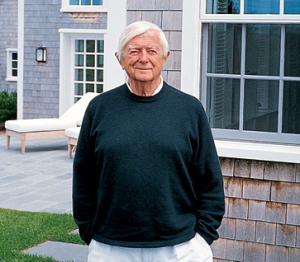 Jacobsen, who graduated from the University of Maryland in 1951, is one of the most celebrated architects and designers in the United States today. His career spans more than a half century, and the majority of the work he?s done has been through Jacobsen Architecture, his firm in Washington, D.C.
Jacobsen?s designs aren?t flashy or ostentatious. Instead, he takes a simple, ?light touch? mindset that accommodates the environments of the respective structures.
?My detailing is deliberately sparse and linear in order to enhance the spaces within and without,? he said of his design philosophy on his website.
He?s accumulated hundreds of accolades for his work, including six National Honor Awards from the American Institute of Architects and 20 awards for home design from Architectural Record. Moreover, he?s worked on an impressive range of projects, from the U.S. Capitol complex to the interiors of private residences.
BTN LiveBIG has assembled a ?highlight reel? of Jacobsen?s designs below:
Riggs Alumni Center, University of Maryland, College Park, Md.

For his alma mater, Jacobsen blended traditional and contemporary styles. ?I was very honored to be selected as architect by my alma mater,? Jacobsen told the University of Maryland. ?I am more than proud.?
Musselman Library, Gettysburg College, Gettysburg, Pa.
In the heart of the scenic campus of Gettysburg College - and just a couple of miles north of the famous Civil War battleground - sits Musselman Library. Though relatively modern, Jacobsen?s design fits in well with the many historic buildings that surround it.
John S. Bailey Library, American College of Greece, Athens, Greece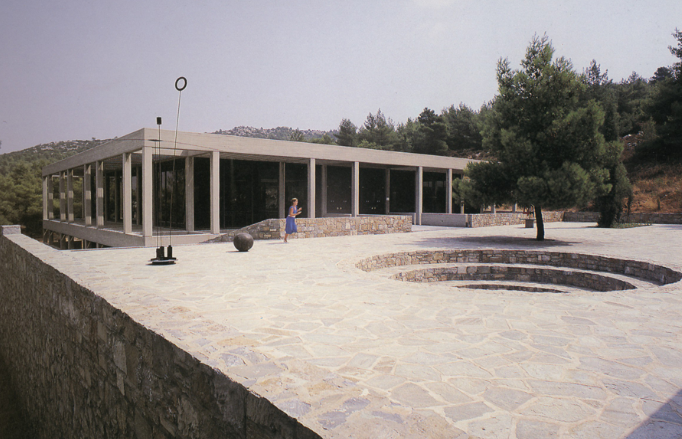 With its simple, ?spartan? exterior, this library invokes the glory of ancient Greece and also reinforces Jacobsen?s commitment to having his buildings blend in with their natural surroundings. ?I endeavor to design buildings that belong, make the site look better and, hopefully, never shout,? he said on his website. ?Because of this, I have never designed two buildings alike.?
West Terrace, U.S. Capitol, Washington, D.C.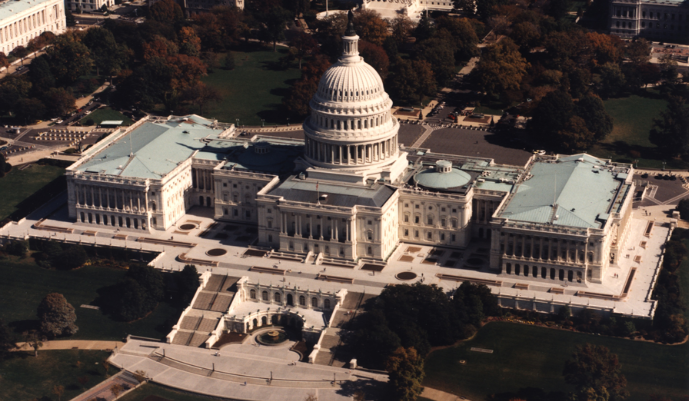 Perhaps no other project of Jacobsen?s has been enjoyed by more people than this one. The U.S. Capitol complex gets about 3 million visitors every year, and many of them walk the open spaces of the West Terrace (foreground, above), which offers one of the best views of the National Mall.
Hôtel de Talleyrand, U.S. Dept. of State, Paris, France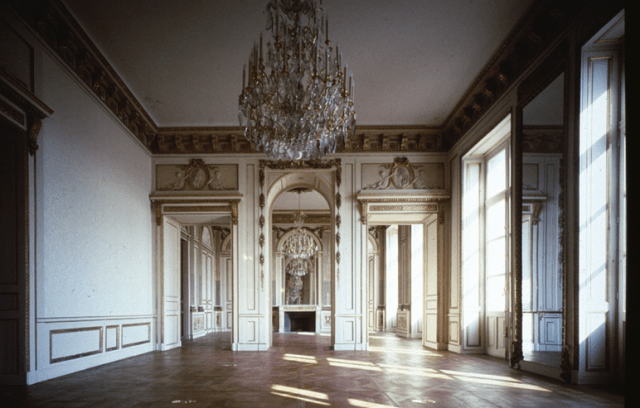 Beyond designing new buildings, Jacobsen has worked on a few major renovation projects, one of which included this historic structure. The U.S. State Department rented this property for two years before purchasing it in 1950 from Edouard-Alphonse-James Rothschild. It served as the headquarters of the post-World War II European Recovery Program, better known as the Marshall Plan, until it ended in 1952.
The Atlas Residence, Napa, Calif.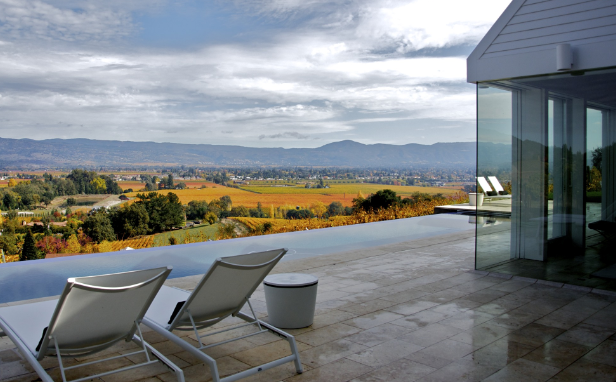 Jacobsen?s commitment to simple elegance is on display in this home in California?s Wine Country. ?The eloquence in the language of architecture is measured by how a building is put together,? he said. ?Architecture is order, and this order carries throughout the building down to the smallest corner. There is no back side to architecture any more than there is a detail that is unimportant. ? It has been said that good detailing should never show the agony it took to produce it, but should appear as if it had not been detailed at all, as if it went together the way it wanted to go together??
By Brian Summerfield
[btn-post-package]