BTN.com staff, BTN.com staff,

July 11, 2015

Inspired by their experiences in college and elsewhere, these Pathfinders are passing by the typical, well-trod career paths and blazing their own trails. We?ll explore the unconventional approaches these Big Ten alums and faculty are taking to work.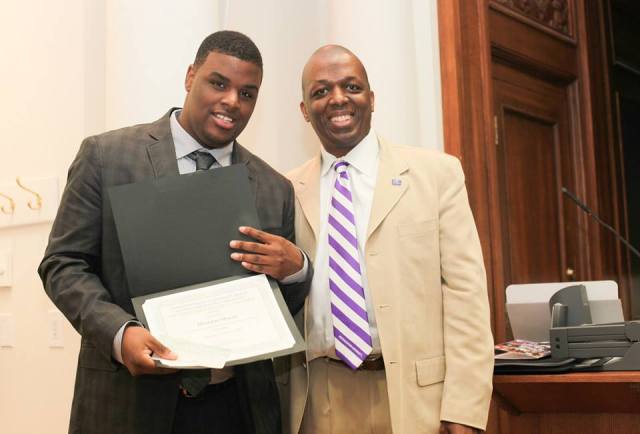 Deontae Moore didn?t necessarily set out to become a leader and an example for others to follow. But that?s how it turned out for this Northwestern University graduate and native son of Chicago?s South Side.
It all started when Moore, who grew up in the Englewood neighborhood of Chicago, graduated from Urban Prep Academy, a network of three all-male charter high schools in the city. The ceremony was both a real and symbolic achievement for him: He was the first student of the inaugural class to walk across the stage and receive his diploma. That officially makes him the first graduate in the history of Urban Prep Academy.
?It didn?t dawn on me [at first],? Moore said. ?My class was pretty much the rats in the cage, the test dummies. We were the ones who set the pace for how Urban Prep panned out for all the other students ? after us. It was definitely a great feeling to know that I was part of a historic moment.?
Moore ?discovered? his eventual alma mater through the Medill-Northwestern Journalism Institute program, better known as Medill Cherubs. This five-week crash course is designed to teach prospective students about all things journalism, from how to source an interview to the day-to-day environment of a newsroom. The annual program invites dozens of participants from around the world to stay on campus and learn from Medill professors and graduates.
?Those five weeks turned on a light for me that I really wanted to go to this school,? Moore said.
It also gave him clear ideas about what to do outside of the classroom once he arrived at Northwestern.
?It was pivotal that I was involved,? Moore explained. ?It was in my mind that I wanted to give back and participate.?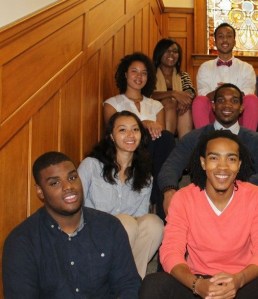 It?s safe to say he did what he set out to do. While at the university, Moore contributed to its student newspaper, The Daily Northwestern. And he was in leadership positions within its Minority Business Association, the African-American Freshman Activities Board and For Members Only (Northwestern?s black student alliance).
He also served as a leader and mentor for Medill Media Teens. This organization facilitates mentoring of high schoolers on Chicago?s South Side by Northwestern journalism students. The NU students educate their younger counterparts on things like writing a lede or covering a beat, of course, but they also teach them a variety of other professional and life skills.
Moore thinks back on his extensive work in service organizations at Northwestern as formative to his experience as a student.
?It helped me give back and stay connected to people and individuals who needed more help than I did,? he said.
Did Moore ever feel like he bit off more than he could chew?
?All the time,? he said with a laugh, ?but that?s kind of what I feel college is all about, being busy. I always like to be busy, all the time. I have to be productive.?
[btn-post-package]Moore earned his bachelors degree in journalism in 2014, making him the first of his family to graduate from a four-year institution of higher learning. Since then, he?s continued to stay busy. He?s worked at Think Glink Media, a communications services firm in Chicago?s northern suburbs. He?s helped to run social media strategy at Free Range Office, a coworking space in Chicago?s Wicker Park-Bucktown neighborhood. And he?s currently the marketing and digital media manager at the Community Media Workshop, a group that assists nonprofits and grassroots organizations with their communications strategies.
Moore doesn?t envision slowing down anytime soon. His future goals include starting his own business, landing a book deal and touring as a speaker. But whatever he does, it will always be in the spirit of giving back to his community.
?I?m selling a service with my skills, my abilities and my story,? he said. ?I want to share that.?
By Ben Goren