Brent Yarina, BTN.com Senior Editor,

June 30, 2015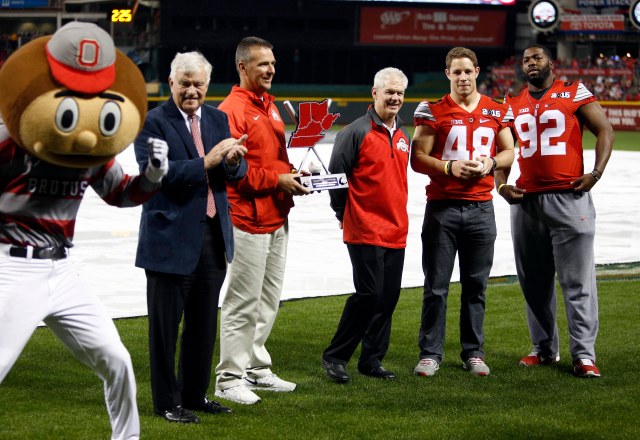 How would Urban Meyer fare on the softball diamond? How about former Ohio State quarterback and current ESPN analyst Kirk Herbstreit?
[ MORE: Like this post? Check out our Gone Viral section ]
We're about to find out.
Both personalities are included on the rosters for the All-Star Legends & Celebrity Softball Game on Sunday, July 12 at Great American Ball Park, one of the many events surrounding the 2015 MLB All-Star Game.
The full roster, which is subject to change, can be found here.
There's a lot of great names on the roster, including MLB Hall of Famers, but Meyer, the three-time national champion, figures to be one of the most popular guys on the field. The game is in Cincinnati, after all.
Former BTN sideline reporter Charissa Thompson is on the roster, too.
Program alert: The game won't air on ESPN until Monday, July 13, immediately following the Home Run Derby.