Brent Yarina, BTN.com Senior Editor,

June 18, 2015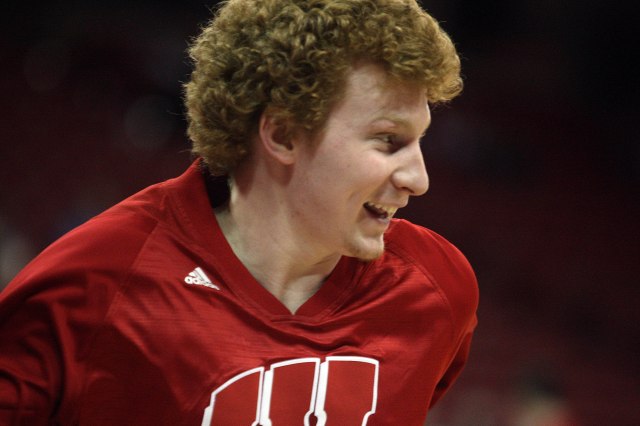 Several former Big Ten basketball players have their eyes set on the $1 million purse at the second annual The Basketball Tournament on July 10-Aug. 2.
At least two of the 97 teams in the event feature first-time rosters with multiple recent familiar Big Ten names.
There's Armored Athlete, which includes former Indiana players Jordan Hulls, Will Sheehey and Christian Watford, and there's Bad Boys, which boasts ex-Wisconsin players Zach Bohannon, Mike Bruesewitz, Jordan Taylor and Kammron Taylor, in addition to Anthony Tucker, who began his career at Iowa, and Royce White, the former Iowa State star.
Follow @ArmoredAthlete and @BadBoysTBT on Twitter for all updates.
"I thought it would be fun to get all the IU guys together and hopefully win the tournament," Sheehey said.
Notre Dame won the inaugural winner-take-all, open-entry tournament last summer.
***
I caught up with Bruesewitz for a quick email Q&A about the event. See it all below.
BTN.com: How did the team come about?
Mike Bruesewitz: One of my closest friends from college (Jeremy Davis), who happened to be a former manager, asked me if I would be in to join. I knew about the tournament last year but never had a serious interest until Jeremy asked if I would like to help put a team together. Jordan Taylor was already on board so it was not a hard decision.
BTN.com: Why did you all go outside the Wisconsin family to fill out the team?
MB: We tried our best to stay within the Wisconsin family but could not get guys to commit that we believed would be able to win the whole thing. We know a ton of guys who played in the Big Ten who would be interested playing for a million bucks, so we started just recruiting and asking guys from Minnesota and Wisconsin that we believed would want to play with us and that would give us the best chance to win the whole thing. As NBA summer league commitments have come in and other obligations have come about, we have started to just try and assemble the most talented team in the tournament, which we believe we have.
BTN.com: Which team do you most want to play, and why?
MB: Within our region there are a few really talented teams. I would like to play the Notre Dame team and the Syracuse team. During my time in Wisconsin, we played both of those teams and took some pretty heartbreaking losses.
BTN.com: Any player you're hoping to go up against?
MB: There are not any particular players I am looking for. I am just excited to play with some really great players and get a chance to show my game on US soil. It is going to be a great few weekends and hopefully we will be able to come out on top and take home a championship and a little bit of money.