BTN.com staff,

June 2, 2015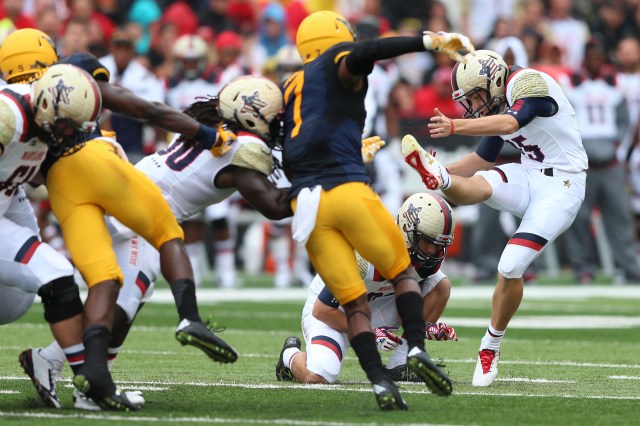 I recently ranked Big Ten non-conference schedules.
Now, I'm going to take a look at some of the best and worst of the non-league schedule this fall. I've looked at the top 5 non-con games and the bottom five non-con games.
Up now, it's my most underrated 2015 non-conference games.
1. BYU at Nebraska, Sept. 5. Memorial Stadium will be extra loud for the first game of the Mike Riley era. And playing a potentially strong Cougars team will amp things up more. Will the Husker defense be ready for Taysom Hill? Another thing to consider: Who and how many BYU players will be suspended as a result of the Beach Bowl brawl?
2. Minnesota at Colorado State, Sept. 12. This game has ?danger? written all over it, as the Gophers go to Ft. Collins, Colorado, to play one of the nation?s top non-Power Five programs. CSU has a new coach in Mike Bobo. Minnesota better pack its neck rolls.
3. Illinois State at Iowa, Sept 5. The Redbirds are just a FCS program. But, they are a very good FCS program that played for the national title last season. If the Hawkeyes aren?t ready, they could get ambushed by a program led by former IU quarterback Tre Roberson. Iowa fans surely recall nearly losing at home to FCS Northern Iowa in 2009, 17-16.
4. Northwestern at Duke, Sept. 19. How often can you say you are looking forward to these schools playing? Yes, the Wildcats are coming off consecutive 5-7 seasons after a 10-win 2012. Still, NU may have its most talent yet under Pat Fitzgerald. Duke is coming off three bowls in a row under David Cutcliffe.
5. Maryland at West Virginia, Sept. 26. These teams are fierce rivals who played a wild game last year in College Park, which the Mountaineers won, 40-37, on a last-second field goal.
***
| | |
| --- | --- |
| About Tom Dienhart | BTN.com senior writer Tom Dienhart is a veteran sports journalist who covers Big Ten football and men's basketball for BTN.com and BTN TV. Find him on Twitter and Facebook, read all of his work at btn.com/tomdienhart, and subscribe to his posts via RSS. Also, send questions to his weekly mailbag using the form below and read all of his previous answers in his reader mailbag section. |
And if you want to leave a comment on this post, use the box below. All comments need to be approved by a moderator.