Tom Dienhart, BTN.com Senior Writer,

June 1, 2015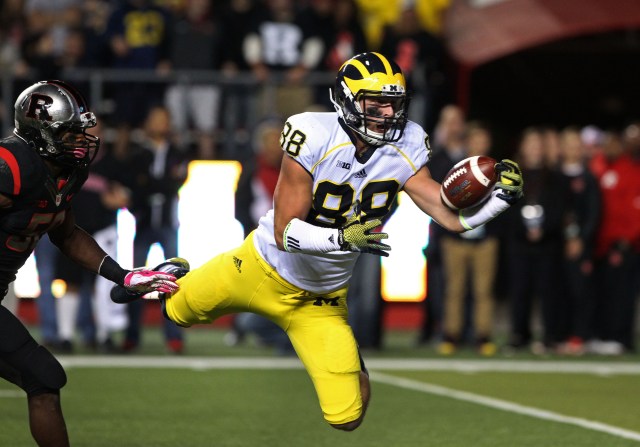 I recently ranked Big Ten non-conference schedules.
Now, in a three-part series, I'm going to take a look at some of the best and worst of the non-league schedule this fall. Friday, it was the top 5 non-con games.
Up now, it's my bottom 5 2015 non-conference games.
1. Hawaii at Ohio State, Sept. 12. Hide the women and children. This could get ugly, as Norm Chow?s Rainbows are 8-29 since 2011. The backup long snapper figures to get into this game.
2. Southern Miss at Nebraska, Sept. 26. This is big boy football. Are the Golden Eagles ready? Since an 11-2 mark in 2011, Southern Miss has gone 4-32.
3. Miami (Ohio) at Wisconsin, Sept. 12. Chuck Martin took over the RedHawks last year and ended a 21-game losing streak. But, much work remains. This figures to be a long afternoon for Miami. Will the Badgers rush for, say, 400 yards?
4. UNLV at Michigan, Sept. 19. After going 13-38 under Bobby Hauck from 2010-14, the Rebels have turned the page and hired a high school coach to take over in Tony Sanchez, who ran Vegas power Bishop Gorman. From high school to the Big House?
5. Western Illinois at Illinois, Sept. 12. The alma mater of Rodney Harrison and Bryan Cox is struggling, as the FCS Leathernecks have one winning record in the last six seasons with four losing seasons in a row.
***
| | |
| --- | --- |
| About Tom Dienhart | BTN.com senior writer Tom Dienhart is a veteran sports journalist who covers Big Ten football and men's basketball for BTN.com and BTN TV. Find him on Twitter and Facebook, read all of his work at btn.com/tomdienhart, and subscribe to his posts via RSS. Also, send questions to his weekly mailbag using the form below and read all of his previous answers in his reader mailbag section. |
And if you want to leave a comment on this post, use the box below. All comments need to be approved by a moderator.