BTN.com staff,

May 23, 2015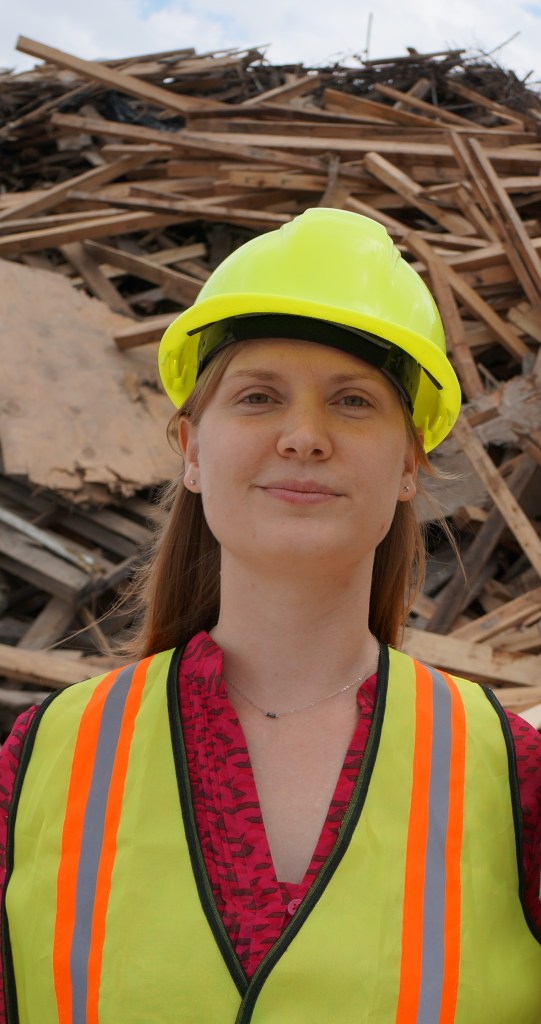 As the old saying goes, ?One man?s trash is another?s treasure.? But most people don?t take that proverb as literally as Fern Gookin, University of Maryland graduate and co-founder and project manager at Recycled Artist In Residency (RAIR) in Philadelphia.
RAIR?s mission is to raise public awareness and engagement around sustainability and environmental issues through art and design projects created exclusively out of recycled materials and industrial waste. To do that, the organization provides discarded items of all sorts - as well as a space to work with those supplies - to local artists, who then create stunning, larger-than-life exhibits that are displayed on-site and throughout the city.
Gookin will tell you herself that she?s not an artist, but she?s always been an enthusiastic advocate for all things green.
?I can?t remember a time when I wasn?t committed to the environment,? she said. ?I can remember going to marches on Washington as a kid about saving the rainforest - I think it was embedded in me at a pretty early age.?
Combined with that passion for environmental issues, her academic experiences within the University of Maryland?s architecture program laid the groundwork for her to conceptualize, create and grow RAIR.
?I think the kind of discipline and commitment it took to succeed in studio classes was critical for me,? she explained. ?It really set the pace for the kind of work I?m doing now. It?s great to still be tied to the architecture environment. I?m working with recycled construction materials - basically everything left over after a building gets torn down.?
After earning a bachelor?s degree from Maryland, Gookin attended Philadelphia University as a graduate student. The thesis she developed there served as the foundation for what would become RAIR. After joining forces with well-known local artist and co-founder Billy Dufula, it was time to bring the initiative to life.
?We were ready to try anything,? Gookin said. ?We didn?t know if we wanted to focus on big projects, small projects, guest artists, sculptures - so at the beginning we just tried everything. We ended up succeeding, I think, because we weren?t afraid of failure. We were willing to just keep working no matter what.?

Part dump, part art studio, RAIR is located in northeast Philly, on the grounds of Revolution Recovery, a 3.5-acre construction, demolition and manufacturing waste-recycling facility that processes more than 250 tons of materials per day. It?s a goldmine for resident artists, but one that can be a little intimidating because of its sheer scale.
?Materials like these can be very expensive,? Gookin explained. ?If you have access to hundreds of tons, the possibilities are endless. It?s almost too much for them to take in. I?ve seen so many artists come in for the first time and seem overjoyed at first, but then look almost panicked when they really start to wrap their head around the full potential.?
In addition to the artist residency program, RAIR collaborates with organizations and events throughout Philadelphia, doing everything from sourcing materials for local theatrical productions to building benches from scrapped lumber for City Hall public forums.
And the initiative has received support from the city itself from the beginning: In 2009, RAIR received funding from Philadelphia?s Office of Arts Culture and Creative Economy to begin piloting the residency program and building a studio. Over the next few years, dozens of artists participated in the pilot program and helped RAIR prepare to open to the public in 2014.
The overall scope of the organization is intentionally vast, as its mission is to raise awareness to as many people as possible, in as many ways as possible, beyond the often-rarified art scene.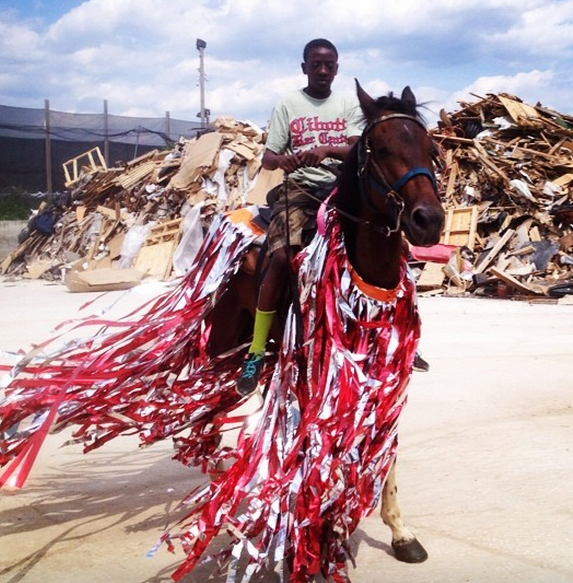 ?It?s not just the art world we?re reaching out to, it?s everyone,? Gookin said. ?The truck drivers that unload materials get excited when they drive in. They see these incredible designs and can?t believe that people actually throw away some of this stuff.?
[btn-post-package]Gookin?s hope is that awareness eventually turns into action, even if it?s as simple as taking five extra steps to toss your bottle in the recycling bin instead of the trash. Small things like that still make a difference. As RAIR continues to grow, she feels like she?s accomplishing what she dreamed of as a child - saving the world, one step at a time - even if she never would have imagined her means for doing so.
?I never thought I?d work at a trash dump; I never thought I?d run an art program,? Gookin said. ?My advice to people who want to make a difference is to not just sit around and think about it. If you really want to try something, just do it. What?s the worst that could happen? Chances are, if you?re really excited about your idea, then someone else out there is excited too.?
By Will Gramling