BTN.com staff, BTN.com staff,

May 3, 2015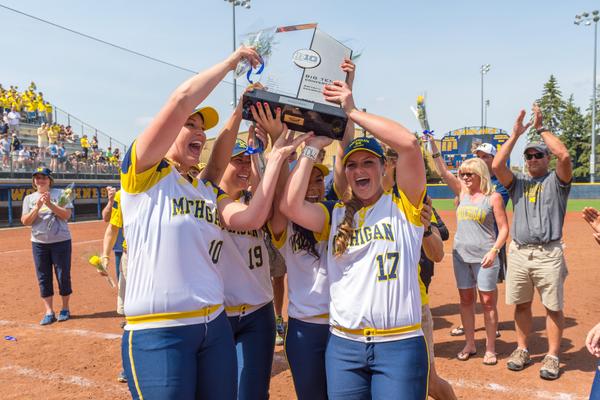 The Big Ten on Sunday announced the 2015 Big Ten Softball Tournament bracket, with Michigan earning the No. 1 seed after clinching its 19th conference championship.
[ MORE: View the official Big Ten tourney bracket (PDF) ]
The tournament is a single-elimination format that will begin on Thursday at Buckeye Field in Columbus, Ohio, with the title contest slated for Saturday night.
The tournament champion will earn the conference's automatic berth to the NCAA Championship.
First pitch of the tournament is scheduled for 12 p.m. ET on Thursday, when No. 5 Illinois takes on No. 12 Purdue, with the winner facing the Wildcats on Friday.
BTN will provide live coverage of the tournament, including the last two games on Thursday and full coverage of the quarterfinals, semifinals and final.
Here are links to watch the games on BTN Plus and BTN2Go:
THURSDAY
***
FRIDAY
***
SATURDAY