Brent Yarina, BTN.com Senior Editor,

April 21, 2015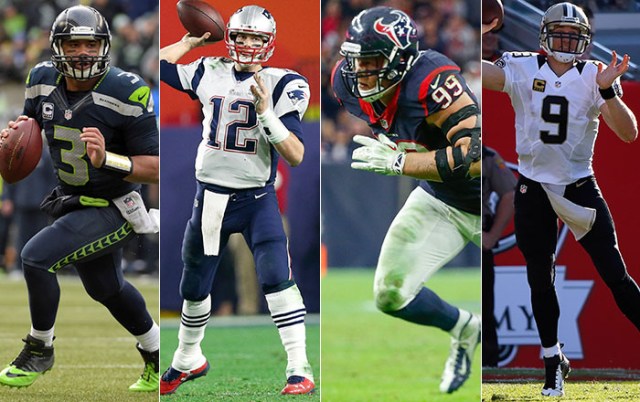 The Big Ten owns the NFL's No. 1 selling jersey – again – and four of the game's top 12, it was announced Monday.
For the second straight season, one-year Wisconsin star Russell Wilson (Seattle) is the NFL's most popular player, according to the NFL Players Association's player sales list, which ranks total overall sales of all officially licensed products from March 1, 2014, through February 28, 2015.
Former Michigan quarterback Tom Brady (New England) checks in at No. 3, behind Peyton Manning (Denver), while ex-Wisconsin star defensive end J.J. Watt (Houston) and former Purdue quarterback Drew Brees (New Orleans) land at No. 9 and No. 12, respectively.
Michigan State's Le'Veon Bell (Pittsburgh) and Penn State's Devon Still (Cincinnati) round out the Big Ten players among the top 50 in sales.
BIG TEN PLAYERS
1. Russell Wilson
3. Tom Brady
9. J.J. Watt
12. Drew Brees
43. Le'Veon Bell
46. Devon Still
h/t: Yahoo! Sports