BTN.com staff,

March 25, 2015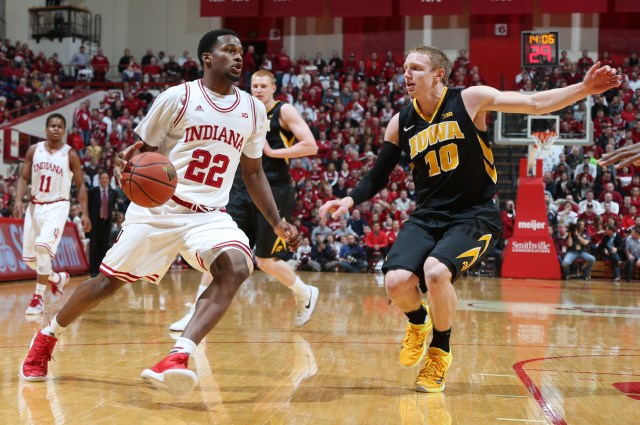 Tom Crean announced Wednesday that sophomore guard Stanford Robinson has requested a release from his athletic scholarship to transfer to an institution closer to his home where he can earn more playing time.
Robinson will continue to have use of the team?s facilities and academic support during his remaining time at IU.
?I respect Stan?s desire to contribute more on the court and understand that the opportunity to play closer to your family is something he would like to have happen,? said IU Coach Tom Crean. ?I think he has grown a great deal and matured in the two years he has been a part of the program and I hope he takes his experiences at Indiana University to remind him of what he can accomplish not only as a basketball player, but as a human being.?
Robinson, a 6-4 guard from Landover, Maryland, played two seasons at IU and averaged 4.7 points in his career. He saw his playing time go from 16.9 minutes per game as a freshman to 11.4 per game this past season.
?I am grateful to Coach Crean, the assistant coaches and staff and my teammates for helping me become a better man,? said Robinson. ?I hope to find something that is closer to family and where I can have more of an impact on the court. I?ve loved everything about being at IU and am thankful for the support of Hoosier Nation.?
— IUHoosiers.com