Sean Merriman, BTN.com web editor,

March 18, 2015

If you're someone who keeps up with today's technology trends, you are well aware of the use of emojis. The fun-filled faces are often used for text messaging, but that isn't the only use.

The Washington Post recently designed emojis for all 68 NCAA Tournament teams, and it is awesome.

Here is a graphic that includes all seven Big Ten teams in this year's NCAA Tournament: Indiana, Iowa, Maryland, Michigan State, Ohio State, Purdue and Wisconsin.

Check it out.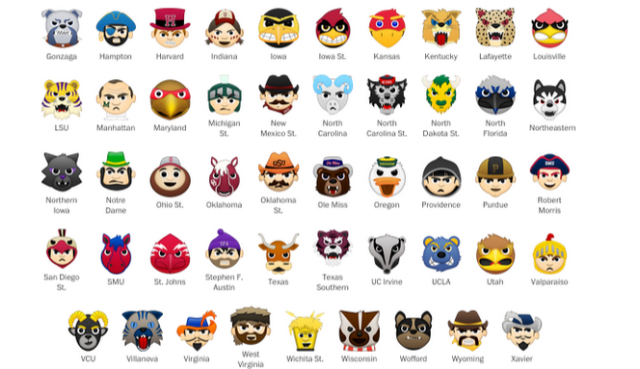 What do you think of your Big Ten team's emoji?