BTN.com staff,

March 9, 2015
A series that covers the true revolutionaries, Game Changers explores how innovators from Big Ten universities - students, faculty and alums - are inventing or reinventing their chosen fields.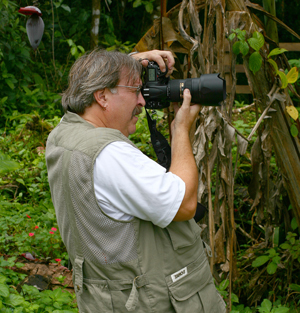 When new and potentially catastrophic contagious diseases like West Nile Virus and swine flu periodically emerge, research scientists and medical practitioners alike scramble to figure out the best ways to contain and end these epidemics. However, discussions about how these illnesses start and spread have generally ignored the issue of climate change.
Until now. Daniel Brooks, an ecology professor and senior research fellow at the University of Nebraska, has spent the past 30 years identifying, assessing and documenting new pathogens - parasites that cause and spread these illnesses - in tropical areas such as Brazil, Costa Rica and Mexico.
His sustained study of pathogens in those environments have led him to a potentially momentous conclusion: changes in weather patterns are increasing the rate of incidence and proliferation of deadly, contagious diseases.
?The current emerging infectious diseases crisis is a new manifestation of an old and repeating phenomenon,? Brooks explained. ?The rules have not changed. Every episode of global climate change throughout Earth?s history has produced new pathogens. Pathogens are not only good at finding us, they are also really good at surviving.?
Brooks? extensive work on the subject has been published in a number of academic journals, but he said he still encounters skeptics. Unfortunately, many of them are in positions of power and influence, he added.
?So far, there is no indication of any will on the part of those who establish international and national policy to acknowledge that climate change is a global threat,? Brooks said.
For several years, finding funding for research was a challenge that for Brooks and his team. But with help from colleagues, grant programs and the university, he?s managed to keep it going more or less continually.
One of the most important resources he has is Nebraska?s Harold W. Manter Laboratory of Parasitology, a center at the university that hosts one of the largest parasite collections in the world.
?More than half of all the research specimens I have collected in my career are housed there,? Brooks said. ?I am tremendously grateful for the support of Scott Gardner, the current curator, and I am amazed at his constant efforts to obtain the funding to keep the Manter Lab active.?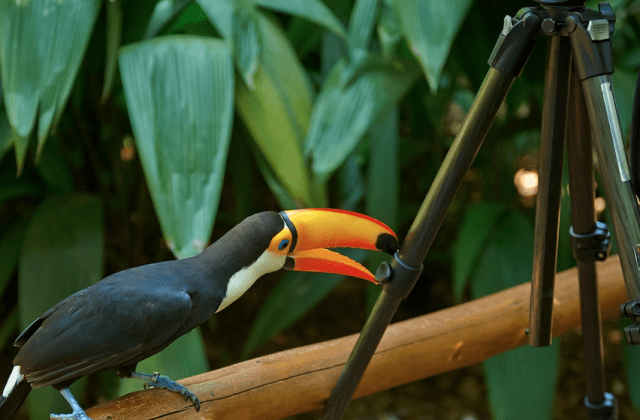 Additional support has come from Brooks? side ventures: Dan Brooks Photography, which showcases rare prints of wildlife in different environments, and Bio Photo Experience, a tourism company that allows groups to immerse themselves in tropical conservation areas and hone their skills with a camera.
[btn-post-package]As for future plans to address the issue of emerging diseases, Brooks suggested adopting a more proactive approach. In order to stand a chance in the fight against the development and spread of new illnesses, he declared that assembling a global inventory of all species is a necessity.
?We must stop being victims, believing we can only hang on in a complex world that is largely spinning out of control,? Brooks said. ?Don?t settle for being problem managers - be problem solvers.?
By Ashley Lemaine