BTN.com staff,

February 27, 2015
A series that covers the true revolutionaries, Game Changers explores how innovators from Big Ten universities - students, faculty and alums - are inventing or reinventing their chosen fields.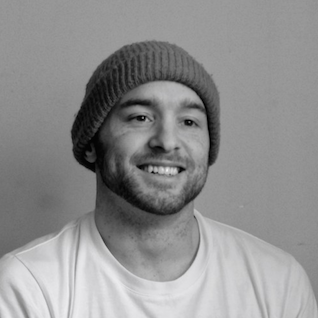 Rhythm, flow and timing are important whether you?re slinging punches or verses, as Penn State alum and ?Warrior Poet? Cameron Conaway can attest. And Conaway - who graduated from PSU?s Altoona campus, about a half-hour drive from State College, Pa. - has done his share of both.
Today, he?s an accomplished author who recently published what was perhaps the most important poetry collection of the past several years: ?Malaria, Poems,? which was cited as one of best books of 2014 by National Public Radio and other major media outlets. He?s also a creative writing instructor at Penn State?s Brandywine campus.
His first love was combat sports, though. In his memoir, titled ?CAGED,? Conaway described how his interest in various styles of fighting helped him endure living with an abusive father and being caught in the middle of his parents? ugly divorce.
He started in the mixed martial arts (MMA) professional circuit as a college student. However, while preparing for his first bout at that level, he registered for an Intro to Poetry class as an elective, with the hope that he could add mental and spiritual dimensions to his physical training.
It wasn?t immediately apparent to him that he?d made a life-altering decision. But he eventually understood how meaningful that part of his education was, for fighting and writing.
?The first two classes made me uncomfortable and confused,? he explained. ?The next two made me find comfort in discomfort and enlightenment in confusion. It was around the fifth or sixth class that I fell in love with the way poetry places intense value on the art of seeing from new perspectives. This - coupled with the fact that my teacher, Lee Peterson, was using poetry as a vehicle to spread social consciousness - made me realize that I?d stumbled on a journey that would last a lifetime.?
While he no longer competes in MMA, Conaway admits he misses it and thinks about fighting every single day. But he?s been able to redirect the same drive he once used to prepare for his next cage opponent.
?Fighting is the foundation for all of my writing,? he said. ?Wading into punches to seek solutions, attacking fear, pivoting from failure - these are the fundamental lessons I learned as a fighter, and in some ways, I feel that I?m back in the cage each time I stare at the blank page.?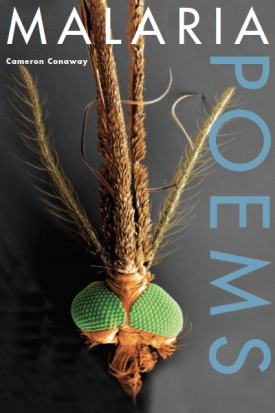 He certainly brought that fighting spirit to his ?Malaria, Poems? collection. Inspired by his time as poet-in-residence at the Mahidol Oxford Tropical Medicine Research Unit in Thailand, Conaway wrote those works to enlighten the public on a disease that claims about 627,000 lives around the world every year.
?When I came to see the devastating impact malaria had on so many lives - and how my own privileges (white, American, male, etc.) had blinded me to these truths - my heart was stirred to take action by using the craft I?d been fortunate enough to study over the years,? he said.
Conaway is pleased by positive critical response to ?Malaria, Poems,? insofar as it?s brought much-needed attention to this critical global health issue.
?The recognition certainly empowered me to keep writing, but I also see the ?game? of the poetry industry,? he said. ?It?s often as much or more about who you know than what you show. What the recognition really meant for me was that new readers read my work, and from that, I?ve been able to meet inspiring people who I may not have crossed paths with otherwise.?
His rising star led him to a stint as executive editor at The Good Men Project. Currently, he serves on the editorial board of Slavery Today.
[btn-post-package]?[Those organizations] taught me about the need to untether myself from the chains of my inner voice so I could create some space to truly listen to the voices of others,? he said. ?On a deeper level, The Good Men Project taught me much about what goes on behind the scenes of publications, and Slavery Today taught me the importance of viewing the horrors of modern-day slavery through various lenses.?
And as a creative writing instructor at Penn State Brandywine, Conaway has found a home in which he can grow as a writer and a person.
?Penn State Altoona planted the seed, Penn State Brandywine is nurturing it, and the Penn State community in general has been nothing but supportive,? he said.
By Jorge Rivera