BTN.com staff,

February 21, 2015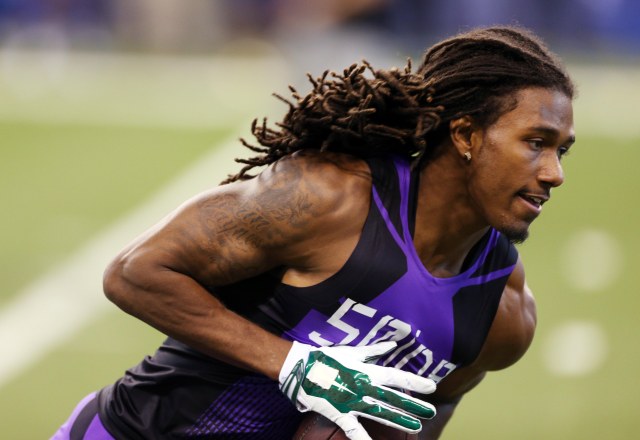 The 2015 NFL Combine came to a close Monday at Lucas Oil Stadium.
[ MORE: Catch up on all of the Combine action at NFL.com ]
Former Big Ten players spent the past few days trying to show off their athletic ability for NFL scouts, brass and teams in Indianapolis.
Whether one believes the Combine shows what kind of football player someone is, it's a big deal and it can greatly impact a player's draft stock.
More than any event, the 40-yard dash has become synonymous with the Combine. This year, the Big Ten fared very well, as Michigan State's Trae Waynes finished with the second-fastest time overall (4.31) and teammate Jeremy Langford was the fastest running back (4.42).
In all, the Big Ten placed four players among the top 10 times, three of who tied for 10th (4.42).
Want more speed? The Big Ten also finished first in the 20-yard shuttle (Nebraska's Ameer Abdullah; 3.95) and 60-yard shuttle (Wisconsin's Melvin Gordon; 11.0).
The 2015 NFL Draft will be held April 30-May 2 in Chicago.
***
Click the links in the tweets below to watch select former Big Ten players in action.
And, how about these graphics?!