BTN.com staff, BTN.com staff,

February 6, 2015

The University of Minnesota is known for producing innovative, essential work in agriculture - a bit odd for a school that has a gopher, a notorious farm pest, as a mascot. Today, alumni, professors and students are contributing immensely to this field and, in the process, helping keep the world fed even as new problems continually emerge.

?The challenges are pretty clear,? said James Bradeen, head of UMN's department of plant pathology. ?We have a growing world population, a changing climate. With that comes changes in [food] production patterns.?

Fortunately, he added, Minnesota is ?a place filled with people who are really passionate about solving problems.?

To learn how the university became such an important center for learning and research in agriculture, you have to go back more than a century, when a pioneering professor came to the Twin Cities.

Small Origins, Big Impact

It all started with wheat rust.

In the early 20th century, Professor E.C. Stakman joined the University of Minnesota?s recently created plant pathology department. Over the next several decades, his research focused on wheat rust, a fungus that was decimating crop yields throughout the United States, as well as breeding methods to develop plants that could better resist this disease.

In the mid-1930s, an undergraduate and member of Minnesota?s varsity wrestling team attended one of Stakman?s lectures on this subject a few months before he earned his bachelor?s degree in forestry. However, the student was so affected by the professor?s work that he returned to the university a few years later to study with Stakman and earn a masters and Ph.D. in plant pathology.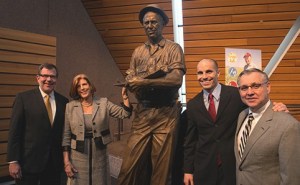 It would be difficult to overstate the impact that student, Norman Borlaug, had on the world after leaving Minnesota. Building on Stakman?s studies in plant breeding, Borlaug traveled to Mexico, India and Pakistan from the 1940s through the 1960s to learn more about agriculture in those countries. He also worked tirelessly in the field to figure out how to produce plants that were more resistant to diseases like wheat rust, which were damaging vast amounts of crops and causing entire communities to go hungry.
Because of his efforts, Borlaug was awarded the Nobel Peace Prize and credited with starting the ?Green Revolution? in increased agricultural production. More importantly, he can credibly (if not definitively) claim to have saved more lives than anyone else in human history. Tens of millions of people avoided dying of starvation because of the wheat strains he introduced in those places and the guidance he gave on growing crops, and many millions more around the world were fed as a result of those resources spreading into other countries.
?This department really exists because of wheat rust,? Bradeen said. ?In a sense, we are trying to build on what these individuals stood for. Globally, if you?re born into the world, you have a right to food.?
Meeting of the Minds
To support the university?s legacy of fighting hunger, Minnesota?s Department of Plant Pathology today has 27 fully funded faculty members, as well as 25 to 30 grad students at any given time. Also, the school recently launched a sustainable plant health undergraduate degree and a plant science major.
On top of that, in August 2014 the school opened its Stakman Borlaug Center for Sustainable Plant Health, which Bradeen co-founded. The goal of the Center is to facilitate interdisciplinary research that combines ideas from specializations like plant breeding, soil science, horticulture and applied economics in order to develop real-world solutions to global problems.
?The Center sort of mirrors what Borlaug did in the Green Revolution,? Bradeen said. ?He was a plant breeder, but was also a politician. He brought people together to solve the problems of the day. That?s our goal.?
That?s where people like Jason Beddow, a member of UMN?s Department of Applied Economics, come into the picture. In addition to economics classes, Beddow teaches courses at Minnesota on international agriculture and is heavily involved with cross-disciplinary efforts at the Stakman Borlaug Center.
?We?re focused on evidence-based policy making,? he explained. ?It?s based largely around food and agriculture, but not always. We want to get the bio-economics right so we understand the processes that affect food security. It?s a matter of understanding not only how we influence the biology of crops, but how we can then make a difference.?
Study Abroad
Beddow is also part of the university?s International Science & Technology Practice & Policy (InSTePP), a group that travels the globe to study not only agricultural patterns, but also the ways in which farmers and communities react to them.
That focus has led economists and agriculturists alike to make several trips to Africa, where they?ve done extensive research with help from the Bill and Melinda Gates Foundation.
?The goal is to make informed investments in African agriculture, so we spend a lot of time going around sub-Saharan Africa to get data, largely to see what?s going on in the first place,? Beddow said. ?If we don't know where we're starting from, it?s hard to target investments.?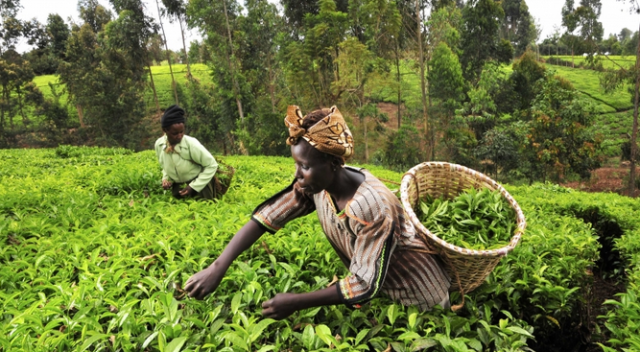 The attention given to Africa is not incidental. When it comes to needing food assistance, it stands alone. The numbers are staggering: Nearly 225 million Africans go to bed hungry. Also, about one in nine people in the world outside of Africa are malnourished. On the continent, that ratio rises to one in five.
?That?s not acceptable,? Beddow said. ?Things are getting better over the long haul. The number of malnourished people is declining everywhere but Africa.?
He used the example of fertilizer as a reason to go to communities and see what?s going on. Many people have said the best way to grow more food in Africa is to just use more fertilizer. But based on personal observations, Beddow said that?s not the case.
?Fertilizer (in Africa) is just expensive and not cost-effective,? he said. ?What we do is try to get evidence, instead of making broad and sweeping reactions.?
Today, Africa - Tomorrow, the World
Though much of the current focus is on the dire problem of hunger in Africa, the university takes a global, long-term approach to the issues of food supply and nourishment. That means looking at not only things like crop production and food costs, but additional factors like climate trends and geopolitical shifts.
The critical question behind all of this: Will the planet be able to produce enough food to support a healthy and growing human population? Despite a number of sky-is-falling predictions of food shortages during the next 50 years, there?s an upbeat feeling at Minnesota about the future.
[btn-post-package]?We?re cautiously optimistic,? Beddow said. ?The long-term prospects for global food security are pretty good. But at the same time we see stagnating and decreasing investments from the U.S. government. We do know that these investments influence productivity.?
Also, Bradeen said there?s a willingness at Minnesota to explore more controversial approaches - like genetically modified organisms (GMOs) - as long as they achieve the ultimate goal of helping people live longer, healthier lives.
?There are things we can do with GMOs that are faster and more possible than other [methods],? he explained. ?It?s neither good nor bad. It?s what we do with it in the end.?
By Matthew Wood