BTN.com staff, BTN.com staff,

February 2, 2015

Students and professors from Rutgers University have teamed up with consortium of community and school organizations to save the children of a beleaguered Newark, N.J., neighborhood from violent crime, severe economic inequality and other major life challenges.

Rutgers? School of Nursing is leading the program, called Brick City Synergy. However, professors and students from several different disciplines - including psychology, social work and education - will apply their diverse skills and knowledge to help 75 at-risk youth from the troubled Georgia King Village housing complex in Newark achieve a better life.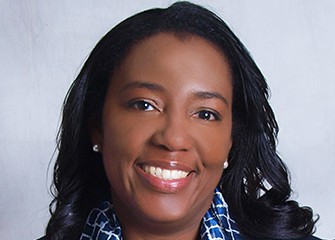 ?We have a lot of community partners to work with,? said Felesia Bowen, assistant professor and director of the Center for Urban Youth and Families at Rutgers School of Nursing, and a co-director of Brick City Synergy. ?Schools are involved. We have one ongoing project or another getting involved. We are working to get everybody on board.?
Kenneth Karamichael, director of Rutgers Transitional Education and Employment Management (T.E.E.M.) Gateway, is the other co-director of Brick City Synergy.
The Center for Urban Youth and Families at Rutgers School of Nursing received a $100,000 grant from the Office of the New Jersey Attorney General to launch activities and deploy resources for the program?s first year. If everything goes well, there?s potential for a second-year grant of $75,000.
The first condition of the funding was finding a neighborhood in Newark that required immediate assistance around the issues of violent crime and youth endangerment. They didn?t have to look far - Georgia King Village, which is only a few blocks from Rutgers? Newark campus and ?notorious? for its history of youth violence.
?The [property] owners are in Florida, and there has been a lot of negative publicity about the neighborhood,? Bowen said. ?They asked us for help. There are 500 families there, and a lot of kids, most of them in single-parent homes. I think we are going to find a lot of kids.?
Brick City Synergy will first work with those children and their families to help them improve school attendance, then keep them active in after-school and weekend programs. Each participant will receive an individual plan with goals around academic performance, as well as attendance and behaviors in events and projects outside of school.
The program also will offer medical care as well as referrals for treatment of possible learning disabilities or family-related stressors.
The goal is not only to help youngsters who have gotten in trouble once, but also to find those kids who have avoided difficulty so far.
?We want to act like an immunization,? Bowen said. ?We want to try to keep these kids from getting in trouble in the first place. If they have been in trouble, what can we do to help them not return??
Because Georgia King Village is so close, it should be easy to maintain relationships between program representatives and participants, Bowen said. In fact, children and parents won?t even have to leave their neighborhood to be involved.
?We are setting up all of our services on site,? Bowen said. ?In the summertime, we are going to provide an on-site camp, and we are getting a contribution that is going to allow us to feed the children. We want to be able to engage them in the summer, which is the time they tend to get in trouble.?
[btn-post-package]The program has been supported by school principals in the area, and they?re referring kids to the program. While providing many of the same services offered by Big Brothers, Big Sisters or the YMCA, the Brick City Synergy focus on on-site participation and interaction is expected to produce different results than those other community efforts.
But there will also be some trial-and-error in determining the right mix of offerings.
?We know one-on-one counseling works, we know that peer mentoring works, we know that medicine works, but does one work better in combination with another?? Bowen said. ?That we don?t know.?
?Our project is pretty ambitious,? she added. ?We are very hopeful about it. It?s about engaging the families. When people find out there is going to be some benefit and that you care about them, they are more apt to stay involved.?