Tom Dienhart, BTN.com Senior Writer,

January 29, 2015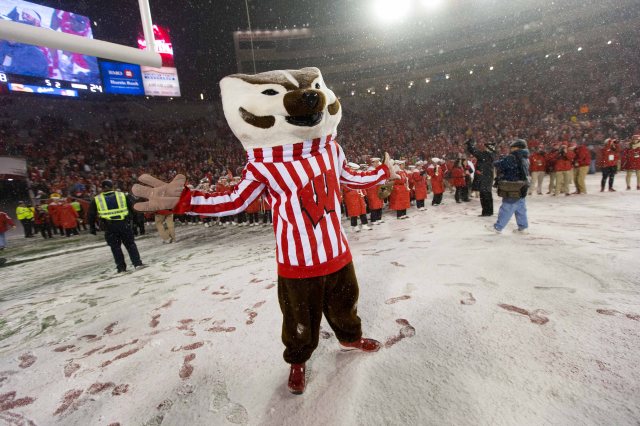 A website called Wallethub.com recently crunched a bunch of numbers to determine the best cities for football fans in America.
East Lansing, Mich., came in No. 2 behind Green Bay, Wis., making the home of Michigan State the No. 1 college town. Minneapolis was the second-highest ranked Big Ten city, with Lincoln, Neb., Ann Arbor, Mich., Columbus and State College, Pa., the other Big Ten locales in the website?s Top 50.
That?s all well and good. But I don?t need a ?team of experts? to analyze ?key metrics? to tell me what Big Ten cities are the best. I have lived it and experienced it.
With that, here are my top 7 Big Ten cities for football-or just about anything else.
1. Madison: No campus is prettier, as Wisconsin sits on an isthmus between Lake Mendota and Lake Monona. If that?s not enough, stroll down State Street, the most vibrant drag in the conference. Fill your gut with the Scrambler from Mickies Dairy Bar in the shadow of Camp Randall Stadium before a game at the most rocking venue in the league. You can thank me later.
2. State College: Begin you tour with a stroll down Beaver Ave. Then, swing over to College Ave and walk back the other way. After that, cross College Avenue and meander around campus. Stop at the iconic Old Main and take a deep breath ? this is what college looks and feels like. If Hollywood was casting a campus for a movie, it would tab ?Happy Valley.? You just feel smarter being here.
3. Ann Arbor: Beautiful buildings dot this leafy campus that has spawned many great minds. There is stateliness to this place that?s difficult to describe. And downtown Ann Arbor has few peers. Feel the vibe on State and Main Streets. If you can?t find somewhere good to eat and drink here, it?s your fault.
4. Lincoln: The most underrated place in the Big Ten. The rise of Pinnacle Bank Arena and the surrounding Haymarket District is off the charts great when it comes to eateries and hangouts. O Street downtown also rocks. No city is easier to navigate, either. And the fan base is the most passionate and friendliest of any in the Big Ten, helping compensate for a landscape flattened by glaciers.
5. College Park: This campus is an oasis tucked in the bustling Beltway between Washington, D.C. and Baltimore. Rolling hills make for an eye-catching landscape. The M Circle is pretty cool. Ditto Memorial Chapel. And there is a lot happening on US 1/Baltimore Avenue. Check out Ledo Pizza, where they ?never cut corners? with their hand-crafted square pies. What?s that mean? Find out yourself.
6. Bloomington: The limestone buildings are a unique eye-catcher and homage to a local natural resource. All of that beautiful architecture is dropped amid the undulating hills of southern Indiana. It?s the epitome of a bucolic campus. Want fun? It gets no better than Kirkwood Ave. and a stop by Nick?s English Hut for a Stromboli.
7. Iowa City. This is a classic small town dominated by a college. Perfect. The Old Capitol building is a good place to start any walk around campus. Before heading to Melrose Avenue to check out the eclectic mix of food vendors on a Saturday game day, stop at the Pedestrian Mall or ?Ped Mall,? as the locales say. Lots to do, see, eat, drink and watch.
| | |
| --- | --- |
| About Tom Dienhart | BTN.com senior writer Tom Dienhart is a veteran sports journalist who covers Big Ten football and men's basketball for BTN.com and BTN TV. Find him on Twitter and Facebook, read all of his work at btn.com/tomdienhart, and subscribe to his posts via RSS. Also, send questions to his weekly mailbag using the form below and read all of his previous answers in his reader mailbag section. |
And if you want to leave a comment on this post, use the box below. All comments need to be approved by a moderator.