BTN Communications,

January 20, 2015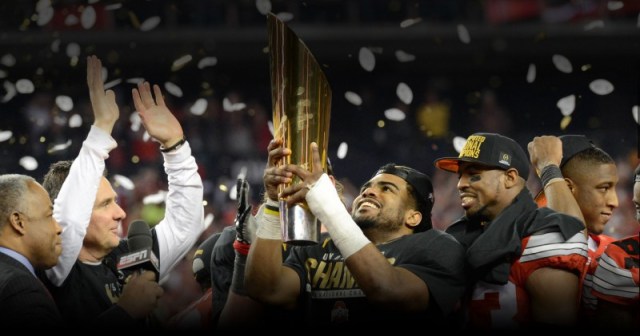 BTN will have exclusive, live coverage of the celebration of Ohio State?s National Championship Saturday at Ohio Stadium in Columbus. The network?s coverage will run from 10:30 a.m.-noon ET, followed by Big Ten Men?s Basketball.
[ MORE: Top 5 Ohio State tweets | OSU No. 1 in AP Poll | Cable TV history ]

BTN?s Dave Revsine and Howard Griffith will anchor the network?s coverage in Chicago, while Katie Withem and former Ohio State quarterback and BTN analyst Stanley Jackson will report from the field.
Athletic Director Gene Smith and Coach Urban Meyer will join Ohio State President Michael Drake, Ohio Governor John Kasich and Columbus Mayor Michael Coleman in speaking to the crowd. Bill Hancock, director of the College Football Playoff, will present the National Championship Trophy to Meyer and team captains.
The Ohio State Marching Band also will perform.
***