BTN.com staff,

January 18, 2015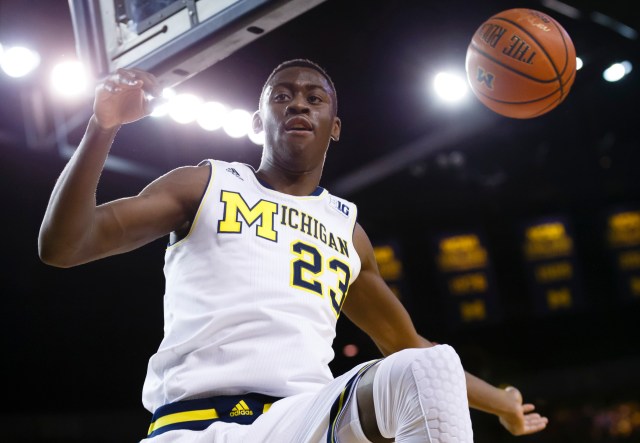 (AP) Michigan has lost Caris LeVert for the rest of the season after the standout guard hurt his left foot during Saturday night's victory over Northwestern.
[ MORE: Read mgoblue.com's full Caris LeVert release ]
The Wolverines were already facing an uphill climb to make the NCAA tournament, and losing LeVert could be devastating. The school says he is scheduled to have surgery this week. There will be a 12-week recovery and rehabilitation period.
It's the same foot on which LeVert had surgery in May.
"Caris has been working so hard this season and for this to happen is very unfortunate," John Beilein said in a team release. "If we know anything about Caris, he will do everything it takes to not only get better, but to help his teammates during this time. He is a tremendous young man who I will really miss coaching the remainder of the season. However, I am optimistic he will have a complete recovery."
LeVert, a preseason All-Big Ten selection, was leading the Wolverines in scoring (14.9), rebounds (4.9), assists (3.7), steals (1.7) and minutes (35.8).
"While this is obviously not what I wanted, I know this team will come together and be stronger because of it," LeVert said. "Now more than ever, it is important for all of us support this team. For me, I am familiar with the recovery process and what work lies ahead for me. I am very confident that I will return 100 percent and have already begun work to ensure that happens."