BTN.com staff, BTN.com staff,

January 17, 2015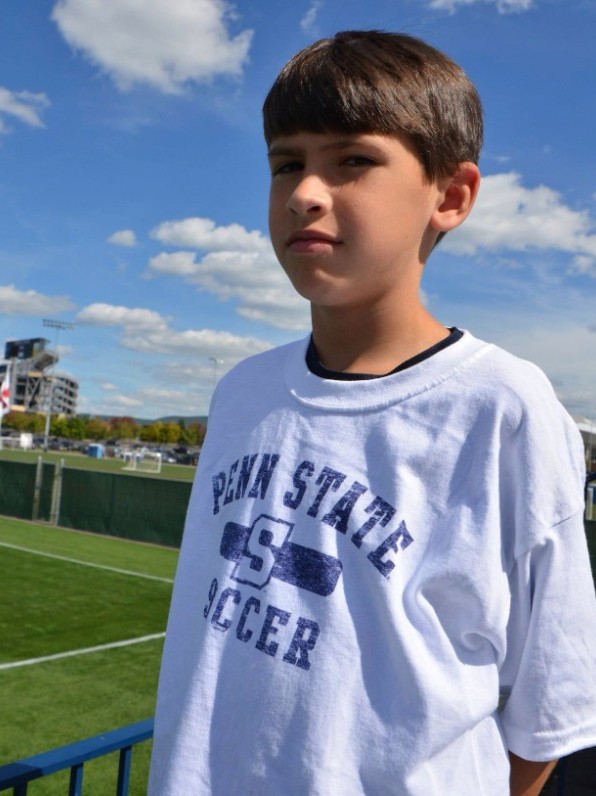 Yesterday, John William McKenzie ?Mack? Brady would have been 11 years old.
The boy, whose greatest wish since he was in Kindergarten was to play goalkeeper for the Nittany Lions, was one of the most well-known fans of the soccer program at the university even as a student in elementary school.
Tragically, he passed away on New Year?s Eve of 2012 due to a blood infection. To honor his memory, the team created the Mack Brady Memorial Clinic, held for the past three years on or close to his birthday.
?The event is a celebration for everyone who loves soccer and for everyone who is fortunate to have great teammates, like Mack, who loved soccer too,? said Bob Warming, head coach of the Penn State men?s soccer team. ?The One Team theme of our athletic department really means that we are all in this life together, to help each other, to be there when others need us, to support each other, to work together to make things better and to have some fun while we are doing it!?
This year?s event will take place tomorrow from 4:30-6:30 p.m. It?s open to children 12 and under, and offers them the opportunity to learn soccer fundamentals - with an emphasis on goaltending skills - from players and coaches of Penn State?s men and women?s teams.
Participation in the clinic is free, but those in attendance can make donations to the Mack Brady Fund at the entrance to the event and also purchase a commemorative t-shirt. All proceeds raised go toward equipment, scholarship and recruiting expenses for Nittany Lion goalies.
To learn more about attending the clinic, click here. To donate to the Mack Brady Fund, go here.