Tom Dienhart, BTN.com Senior Writer,

January 6, 2015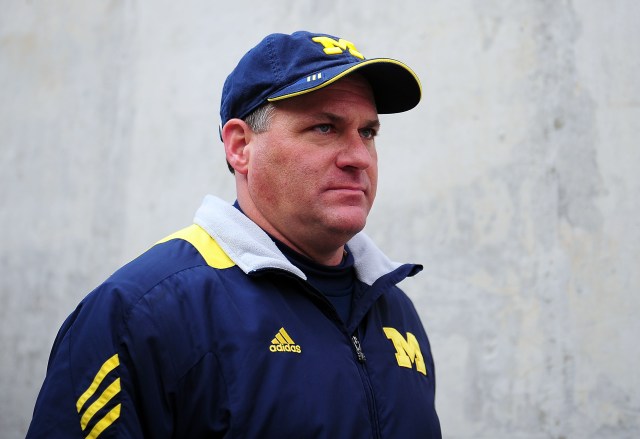 I caught up with Arizona coach Rich Rodriguez recently for a story I?m working on. While I had him on the phone, I had to ask him about Michigan?s hiring of Jim Harbaugh.
?It didn?t surprise me,? Rodriguez said. ?The time in San Francisco is done. I think he?ll do well. They have a lot of resources. He?s a ball coach ? and he wins.?
Rodriguez knows there can be pitfalls coaching his alma mater, which he did at West Virginia and had great success from 2001-07. But that doesn?t have to be an issue.
A key is having unity and every rowing in the same direction, which was an issue for Rodriguez when he was at Michigan from 2008-10 and went 15-22 overall and 6-18 in the Big Ten. He subsequently landed in 2012 at Arizona, where he has had great success in going 26-14 overall and 15-12 in the Pac-12 with three bowls, including a trip to the Fiesta Bowl this season.
?It?s not where you are at, it?s the level of support you get and the way everything lines up when you get there,? Rodriguez said. ?I?ve said this before ? no matter where you are at, you hope everyone who is employed by the school, that works at the school, wants you to do well and win. It sounds simplistic, but that really is the truth. You hope that?s always the case.?
| | |
| --- | --- |
| About Tom Dienhart | BTN.com senior writer Tom Dienhart is a veteran sports journalist who covers Big Ten football and men's basketball for BTN.com and BTN TV. Find him on Twitter and Facebook, read all of his work at btn.com/tomdienhart, and subscribe to his posts via RSS. Also, send questions to his weekly mailbag using the form below and read all of his previous answers in his reader mailbag section. |
And if you want to leave a comment on this post, use the box below. All comments need to be approved by a moderator.