Brent Yarina, BTN.com Senior Editor,

January 6, 2015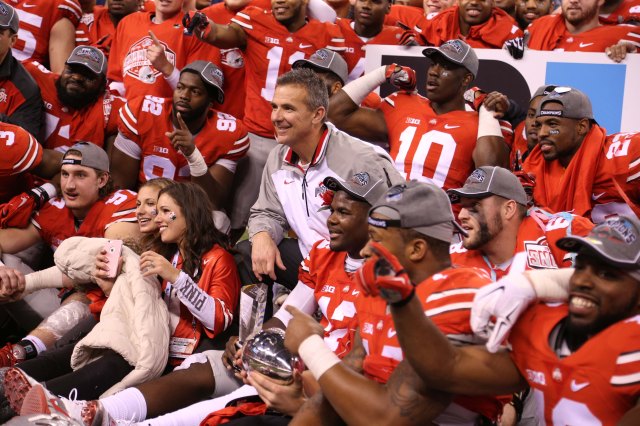 Not happy with Oregon, Ohio's lengthy amended name for the national title game?
[ MORE: Bowl schedule | Mark May photo | Ex-Buckeye picked title game ]
Another Ohio city is getting in on the mix. And this one promises to be more popular than Oregon's selection of "Oregon, Ohio Buckeyes on the Bay, City of Duck Hunters."
Urbana, Ohio is, appropriately, dropping the second "A" and will be known as "Urban," Ohio on Monday to honor the coach and the Buckeyes, who will face No. 2 Oregon.
Meyer's reaction to the news?
"You're kidding," he said at Tuesday's press conference. "Urbana, Ohio, is dropping the "A?" Wow, that's very nice."