Brent Yarina, BTN.com Senior Editor,

January 5, 2015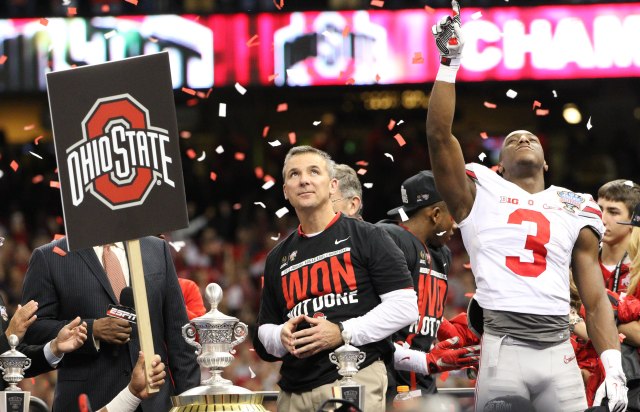 So, Oregon, Ohio, a suburb of Toledo, will be amending its name instead of changing it, as reported late last week, for the national title game vs. No. 4 Oregon.
[ MORE: Bowl schedule | Mark May photo | Check out this SEC shirt ]
For the next week, through the Jan. 12 championship game, Oregon will be known as ?Oregon, Ohio Buckeyes on the Bay, City of Duck Hunters,? according to the Toledo Blade.
Kind of a mouthful, isn't it?
The name is a play on the city's motto: ?Oregon on the Bay, City of Opportunity.?
While it doesn't work too well in this viral world and it won't lend itself to t-shirts or signs, Oregon, Ohio is being talked about and more people know about the city than they did a few days ago.