BTN.com staff,

January 5, 2015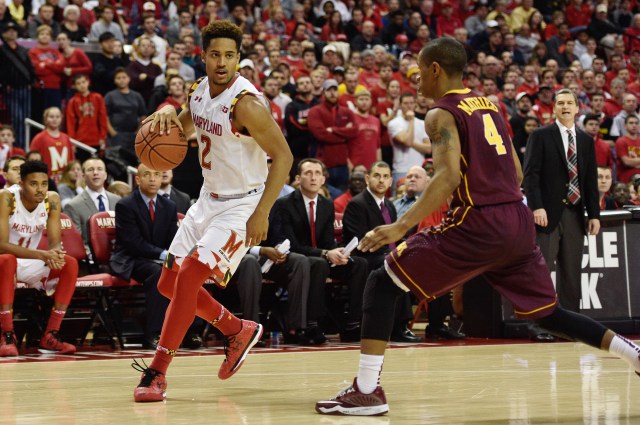 Five Big Ten teams land on Joe Lunardi's latest Bracketology, released Monday.
Wisconsin and Maryland pace the Big Ten, as No. 1 and No. 3 seeds, respectively, while Iowa, Ohio State and Michigan State also make the field.
The Spartans are one of Lunardi's "Last Four In." Indiana, which plays at Michigan State tonight, is listed in his "First Four Out."
Here's where Lunardi pegs Big Ten teams.
No. 1: Wisconsin
No. 3: Maryland
No. 7: Iowa
No. 8: Ohio State
No. 11: Michigan State
First four out: Indiana
Next four out: Minnesota
The way things are going right now, with Michigan and Nebraska struggling, the Big Ten is looking like a five-bid league. Things can change, and the Huskers proved that last season by making the tournament after a 1-5 start in Big Ten play.
Indiana is an interesting team. It is 11-3 and has two wins over ranked foes (SMU and Butler), but its home loss to Eastern Washington, which sits atop the Big Sky, could hold it back.