BTN.com staff,

January 4, 2015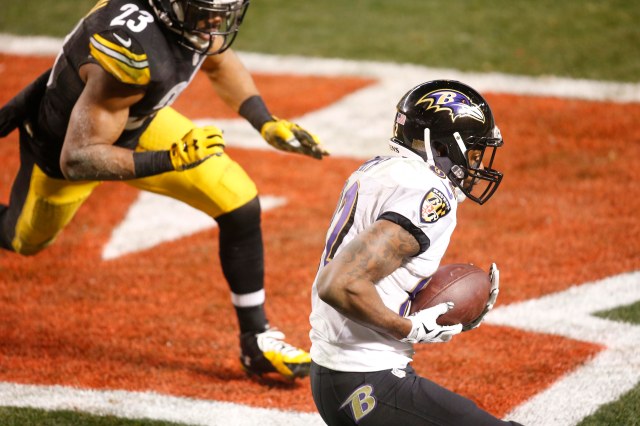 The calendar has flipped to January, and that means it's time for the NFL playoffs.
As they have all season, former Big Ten players made quite the impact in Wild Card games Saturday and Sunday.
Ex-Maryland receiver Torrey Smith hauled in an 11-yard touchdown pass in Baltimore's 30-17 win at Pittsburgh; he finished with two catches for 28 yards. Teammate Owen Daniels, of Wisconsin, grabbed four balls for 70 yards.
Former Ohio State running back Boom Herron amassed 141 total yards, including a two-yard touchdown run, and had a career-high 10 receptions in Indianapolis' 26-10 win over Cincinnati.
Another highlight: Former Ohio State kicker Mike Nugent hit a career-long and Cincinnati playoff record 57-yard field goal in a loss at Indianapolis.
Click the "nfl.com" links in the tweets embedded below to watch some of the Big Ten's top NFL playoff highlights.