BTN.com staff,

January 4, 2015

Students at Big Ten universities aren?t waiting until they get out into the ?real world? to make a difference. Find out how they?re working together to create positive, meaningful change in this BTN LiveBIG series: the Student Section.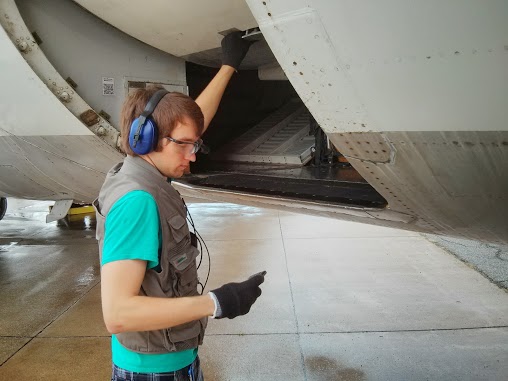 Purdue University?s history as an innovator in aerospace education goes back nearly a century. The School of Engineering, which was created in 1921, offered classes in aeronautical engineering from the start. In 1934, it opened the nation?s first college-owned airport, and Amelia Earhart joined the faculty the following year to counsel women on careers in aviation and serve as a technical advisor to the Department of Aeronautics. Additionally, it?s the alma mater of 23 U.S. astronauts, including Neil Armstrong.
With such a strong pedigree, Purdue attracts bright young minds each year who seek knowledge and expertise in commercial aviation, rocketry, defense and other aerospace-related fields. And a select number of students get to apply their skills at the Hangar of the Future.
A facility for interdisciplinary research and collaboration maintained by Purdue?s Aviation Technology Department, Hangar of the Future offers two aeronautic workspaces in which students develop electronic and digital solutions to improve maintenance and safety procedures of cutting-edge aircraft.
Faculty for Hangar of the Future are all former industry experts who have extensive contacts at aeronautics companies that they can leverage to develop ideas and attract interest from the business world for students? projects. The lead professor is Timothy Ropp, who sees interest in the program skyrocketing - no pun intended.
?Typically, if a student has research they want to do with an instructor, they will go into independent study, and I will make them task groups in our department,? Ropp said. ?This semester, we had nine students, and I put them in three or four on a work team. The courses are getting popular enough that I am preparing to offer it as a regular curriculum course, although it is currently independent study.?
Graduate student Amadou Anne, who?s pursuing a master?s degree in aerospace and aviation management, is among those who?ve had an opportunity to work and learn at the Hangar of the Future.
?As an undergrad, I really enjoyed the hands-on aspect of the program,? Anne said. ?I got to learn more than I would have otherwise because I was able to work on engines and airplanes, from their design to their maintenance. We students also get a lot of industry exposure and travel to present our research.?
Some of the recent innovative projects that have come out of Hangar of the Future include using 3D-printing technology to create replacement parts for key functions that are then installed and tested on school aircraft, as well as adding identification technologies like bar codes and RFID chips to individual components to help keep track of airplanes? maintenance and repair needs.
[btn-post-package]During the spring semester, one team will continue work on a station-safety program that provides electronic alerts when any repair or installation work is compromised. Meanwhile, another team will develop wearable technology that can be used by technicians as they maintain aircraft.
On top of all that, they?ll be working on a solution that could make air travel safer and more efficient for passengers while they?re on the ground.
?We have a new project for a smart ramp, the ones that meet the airplane and board and deplane passengers, to reduce injury and ground damage at high-volume airports,? Ropp said.
Most of the initiatives at Hangar of the Future are not one-semester events. They take years to brainstorm, conceptualize, design, build and test. That means the team that finishes a project might be substantially different from the one that started it.
?Students have the audacity to graduate, and instead of failing them, we extend the project,? Ropp said with a laugh.