Brent Yarina, BTN.com Senior Editor,

December 28, 2014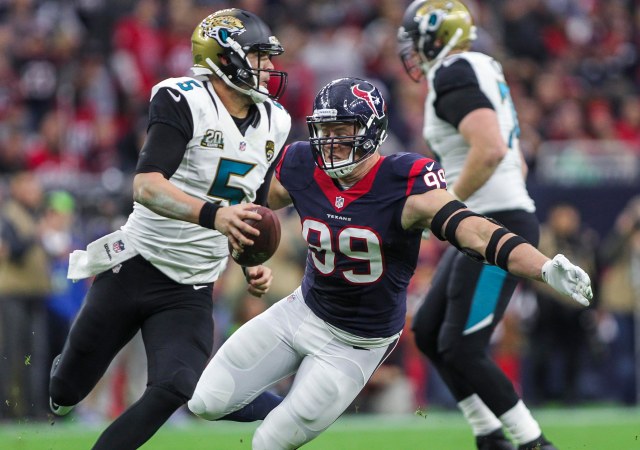 The final week of the 2014 NFL regular season featured plenty of highlights for former Big Ten stars.
[ MORE: Watch all Week 17 NFL highlights ]
Topping the highlights was J.J. Watt, who tallied three sacks, the final of which gave him 20.5 on the season to become the first player to register multiple 20-sack campaigns.
Making the accomplishment all the more impressive is the fact Watt's final sack resulted in a safety, meaning he's scored points in four different ways this season (TD catch, INT return, fumble return & safety).
It was an incredible performance, one that can do nothing but help his MVP case.
Click the "nfl.com" links in the tweets embedded below to watch some of the Big Ten's top Week 17 NFL highlights.
ILLINOIS
IOWA
MARYLAND
MINNESOTA
NORTHWESTERN
OHIO STATE
PURDUE
WISCONSIN