Brent Yarina, BTN.com Senior Editor,

December 28, 2014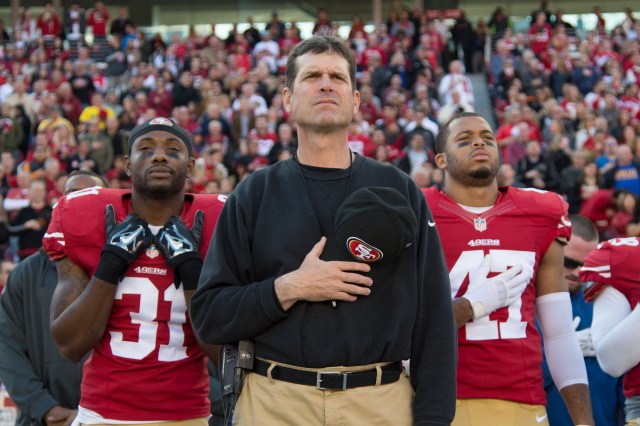 The Jim Harbaugh-to-Michigan reports are gaining steam, this after Bleacher Report, citing two members of the 49ers staff and a third NFL source, broke the news Saturday.
[ MORE: Tom Dienhart's take | Harbaugh-to-Michigan timeline ]
Even tickets to the Illinois-Michigan men's basketball game Tuesday night at Crisler Center are skyrocketing in anticipation of Harbaugh being in attendance following his introductory press conference.
How likely is the hire? Well, the way people are talking/tweeting about it, it seems like it's all but a formality.
[ MORE: detroitnews.com gallery: Jim Harbaugh, through the years ]
Check out these tweets.