BTN.com staff,

December 11, 2014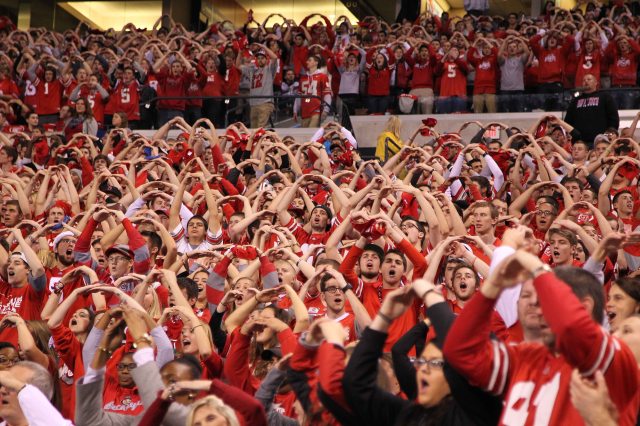 Which team had the ultimate college football fanbase in 2014? According to USAToday's first Fan Index, it's non other than Big Ten champ Ohio State.
The Buckeyes topped the publication's first-ever Fan Index, which combined fan voting and social media activity throughout the season to determine the rankings, ahead of Sugar Bowl opponent Alabama.
Four other Big Ten programs landed in the top 15: Nebraska (No. 7), Michigan (No. 12), Penn State (No. 14), Wisconsin (No. 15).
Check out where all of the Big Ten teams landed below
1. Ohio State
7. Nebraska
12. Michigan
14. Penn State
15. Wisconsin
22. Michigan State
38. Purdue
39. Indiana
40. Minnesota
43. Illinois
46. Iowa
61. Maryland
64. Rutgers
67. Northwestern
Big Ten reaction? No surprise with the top six, and even less surprise with No. 1. The next five could finish in any order among the top 6, on any given year. Purdue seems a little high, especially in another disappointing season, and Iowa seems VERY low, considering how passionate Hawkeyes fans are.