BTN.com staff,

December 9, 2014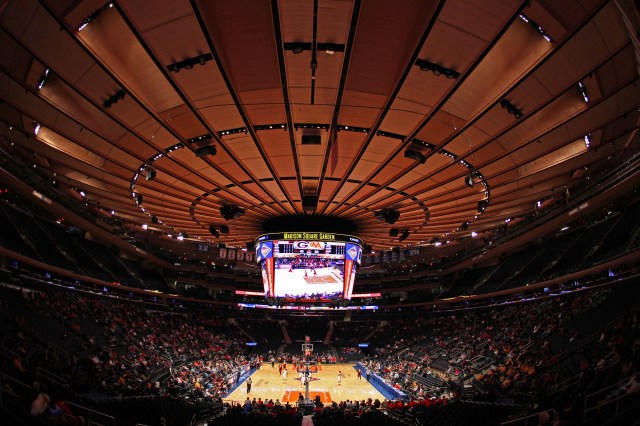 The Big Ten Conference announced Tuesday an extensive agreement with Madison Square Garden to feature the Big Ten Men?s Basketball Tournament in New York City for the first time in 2018, along with men?s basketball and hockey doubleheaders hosted by the legendary arena from 2016 through 2019 and a significant branding presence both inside and outside the building.
?We are thrilled to establish this long-term partnership with Madison Square Garden, one of the most-revered brands and buildings in all of sports,? Big Ten Commissioner James E. Delany said. ?This pairing is a natural fit for us as we continue to extend our brand and live in two regions of the country. The Garden has been the site of countless iconic moments throughout history, and we look forward to showcasing some of the best basketball and hockey programs in the country through this partnership.?
The 2018 Big Ten Men?s Basketball Tournament will be held at Madison Square Garden from Wednesday, Feb. 28, through Sunday, March 4, with all 14 conference programs competing for the Big Ten?s automatic berth to the NCAA Tournament. The 2018 event will be held one week earlier than previous tournaments, ending seven days before NCAA Tournament Selection Sunday.
Big Ten men?s basketball and hockey programs will also be featured at Madison Square Garden during the regular season, with four consecutive doubleheaders featuring conference competition held in late January or early February from 2016 through 2019. The first doubleheader will feature the Michigan and Penn State basketball and hockey teams playing at The Mecca on Jan. 30, 2016.