Sean Merriman, BTN.com web editor,

December 6, 2014

We are hours away from kickoff of the 2014 Big Ten Football Championship Game between Big Ten West champ Wisconsin and Big Ten East champ Ohio State.

Leading up to the game, fans from both schools gathered at Big Ten Fan Fest at the Indiana Convention Center, which is right outside of Lucas Oil Stadium, the site of Saturday night's game.

I spent the day at Fan Fest and tracked down some of the best jerseys, costumes, memorabilia pieces and other fun sights leading up to the big game.

Track tonight's game on our Big Ten scoreboard.

Here's what I got.

Best dressed Ohio State fan: The one-and-only Larry "Buckeyeman" Lokai.
Best dressed Wisconsin fan: A Wisconsin fan with a replica of a Badger propped up on his head and a Russell Wilson jersey.
Best piece of Ohio State memorabilia: A photo of the 1961 Ohio State basketball team, signed by John Havlicek, Jerry Lucas and Bob Knight.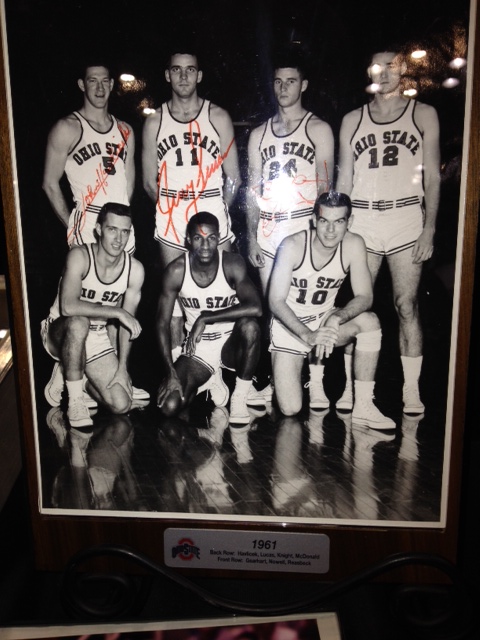 Best piece of Wisconsin memorabilia: A piece of the goal post from the 1953 Rose Bowl game between Wisconsin and USC.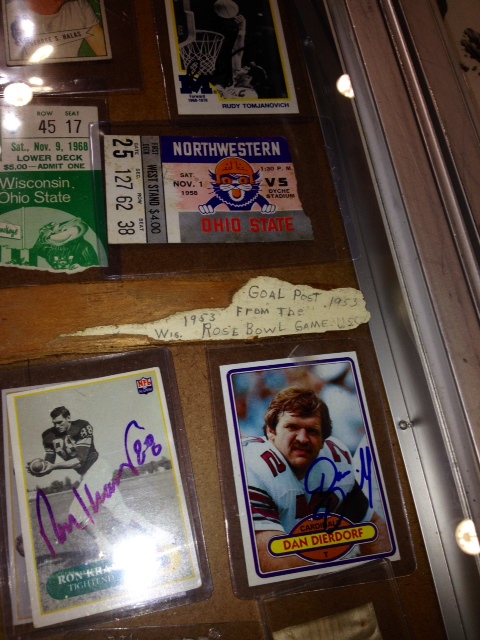 Best Ohio State jersey: Two-time Heisman trophy winner, Archie Griffin.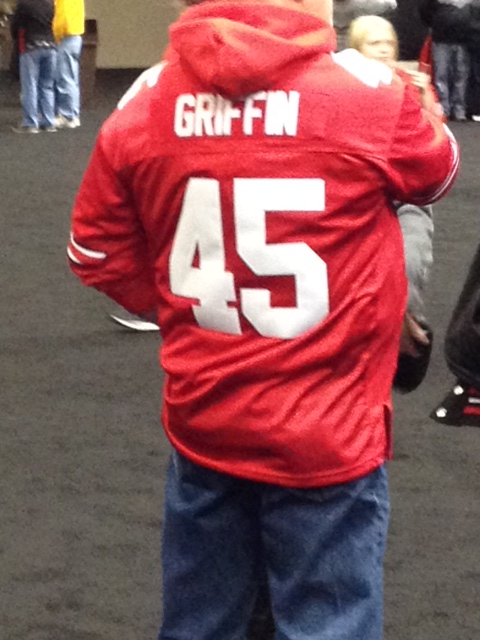 Best Wisconsin jersey: Heisman trophy winner, Ron Dayne
Best fan couple: This Ohio State couple, sporting a James Laurinaitis and DeVier Posey jersey.